This Popular Breakfast Food Is Being Recalled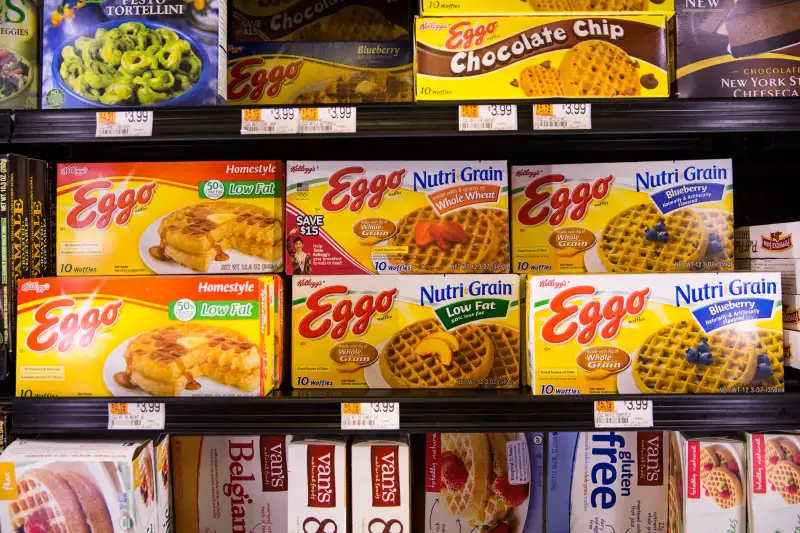 Andrew Burton—Getty Images
Bad news for Eleven from the Netflix sci-fi series Stranger Things: Her favorite snack is being recalled due to fears of bacterial contamination.
About 10,000 cases of Eggo Nutri-Grain Whole Wheat Waffles are being recalled in 25 states due to possible contamination with listeria, Kellogg's announced Monday on its website.
Listeria can cause infections in young children, seniors, and people with weak immune systems. The infection can spread to the gastrointestinal tract and the nervous system, and in some cases, it can cause death.
Symptoms include fever, muscle aches, abdominal pain and diarrhea. In pregnant women, listeria can cause miscarriages and stillbirths. If you think you're experiencing signs of the infection, contact your physician. Listeria can be treated with antibiotics.
The Whole Wheat Waffles are the only product affected by the recall. Kellogg's said it learned of the problem through routine tests, and has not received any reports of illnesses.
Waffles affected by the recall came in 10-count, 12.3-ounce containers with expiration dates between Nov. 21 and 22, 2017. You can find a full list of states where the waffles were sold on Kellogg's website.
The company says customers who purchased waffles affected by the recall should dispose of them. They can contact Kellogg's for a refund by calling 1-800-962-1413 or visiting kelloggs.com/en_US/contact-us.html.
Read Next: 5 Ways the Fortune 500 List Shows How Your Shopping Is Changing
This isn't the first time Kellogg's has had to recall its Eggo waffles, CNN reported. In 2009, the FDA found listeria at an Atlanta plant where Eggo Buttermilk Waffles were made. The incident caused the FDA to send Kellogg's a letter in January 2010 criticizing its safety standards.