Merry Christmas! IHOP and Applebee's Are Getting Married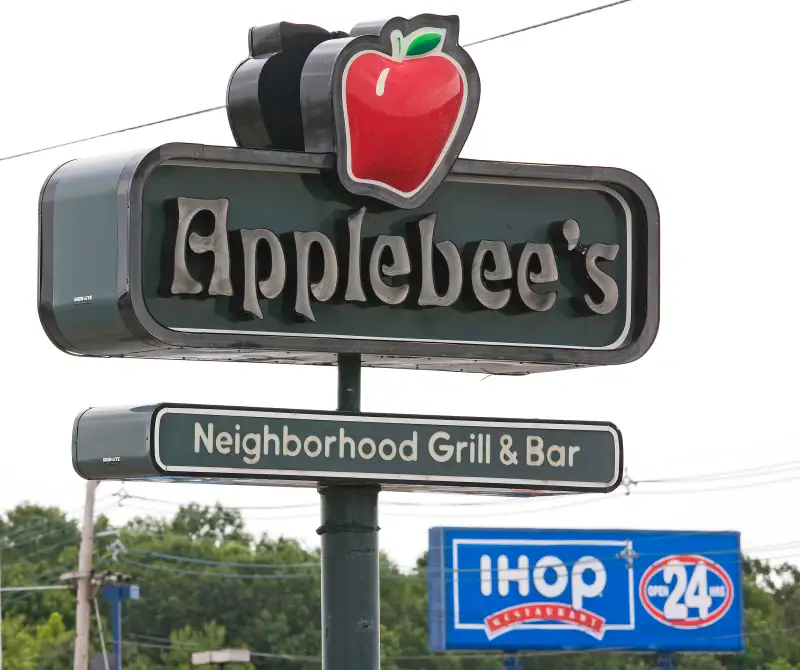 Bloomberg—Bloomberg via Getty Images
Soon you won't have to choose between IHOP all-day breakfast and Applebee's 2 for $20 deal.
The popular chain restaurants are teaming up to achieve the stuff of food lovers' wildest dreams: the world's first combination IHOP/Applebee's restaurant. The 300-seat restaurant will be located in downtown Detroit, the Detroit Free Press reported.
Since IHOP bought Applebee's in late 2007, the new restaurant is taking advantage of that partnership to give people more options. However, specifics about the menu have yet to be announced: It's unclear if you can order breakfast from IHOP all day, or if you can do so alongside plates of grilled chicken wonton tacos or Sriracha shrimp.
"This offers more selections for people as they can find breakfast, lunch and dinner at a single location when they visit, work or stay in Detroit's most iconic building," Claudia Killeen, manager of Renaissance Center development, said in a statement.
The combination restaurant is also trying to boost sales, which have been on the decline at both Applebee's and IHOP. If the Detroit location is a success, the restaurant's parent company, Dine Equity, might expand the concept to other locations.