The Creator of General Tso's Chicken Has Died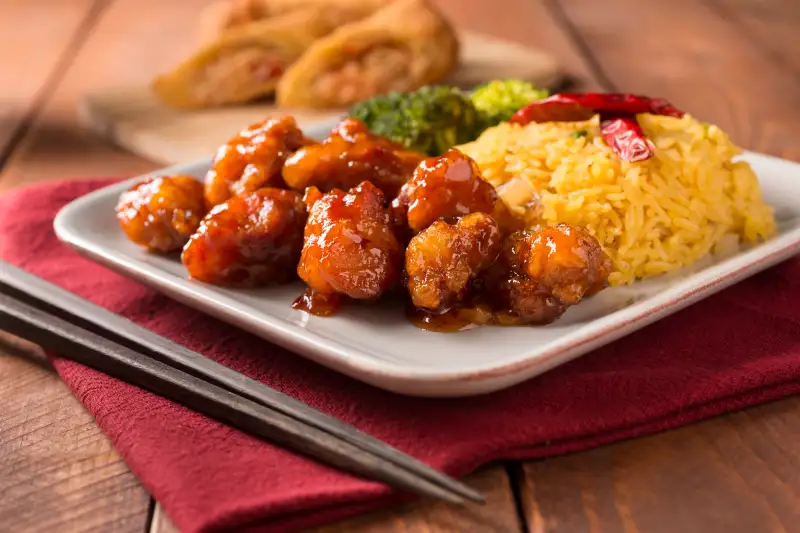 rudisill—Getty Images/iStockphoto
The Chinese creator of one of America's most beloved take-out dishes—General Tso's Chicken—has died.
Peng Chang-kuei—who invented the dish that's largely served on the menus of Chinese restaurants in the U.S.—died in Taipei after he came down with pneumonia at the age of 98, according to Quartz, citing Taiwanese media reports.
Peng created the dish when he was serving food in 1952 during a four-day visit by a U.S. admiral. After three days of traditional Chinese dishes, Peng experimented with something different: He chopped chicken and tossed it in a pan with sauce, spices and sugar. After frying it until it turned gold, Peng dubbed the dish General Tso's Chicken at random—for Tso Tsung-tang, a notable Hunanese military figure—and served it to the naval officers, who immediately fell in love with it.
Peng grew up in the Hunan province in south-central China, which is known for its chili-pepper-infused regional cuisine. As a teenager, he worked under a chef who served the family of the Chinese Nationalists' prime minister. He later moved to the U.S. and opened a restaurant in New York in 1972.
Interest in his dish increased during the Nixon administration, during which Peng served former U.S. Secretary of State Henry Kissinger and garnered media attention for the dish. At the same time, Nixon's visit to Beijing and the thawing of U.S.-China relations increased American interest in Chinese culture, particularly food.
Now the dish has become so ubiquitous that the origin of General Tso's Chicken became somewhat murky. The question of its roots was answered in a 2015 documentary entitled The Search For General Tso.