You'll Get an Insanely Good Deal If You Buy an Electric Car in This State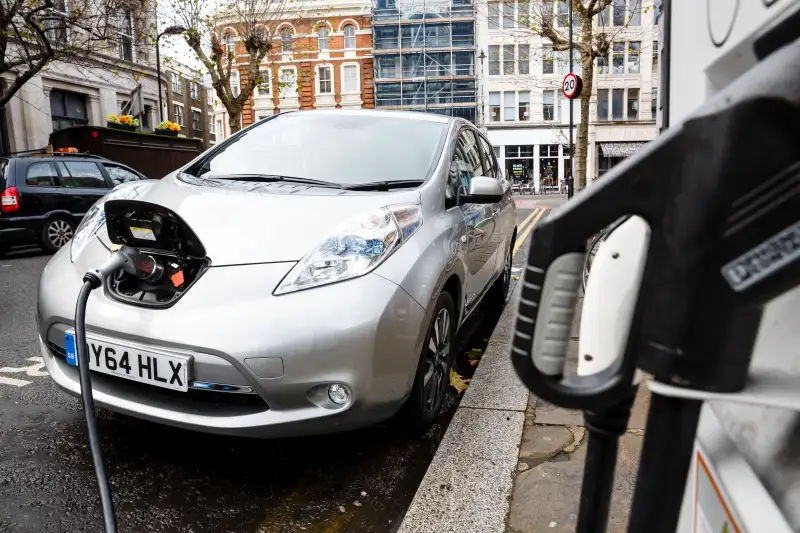 Miles Willis—Getty Images for Go Ultra Low
If you're interested in purchasing an electric car, you might want to consider moving to Colorado.
That's because the Rocky Mountain State gives every electric vehicle purchaser a $5,000 credit, the largest in the country, the Washington Post reported. It's followed by Connecticut, which promises all electric vehicle drivers a maximum $3,000 credit. Close behind are Maryland, Louisiana and Utah, whose tax credits max out at an average of $2,000.
Other states have more complicated rules. California promises middle-class households up to $2,500 for purchasing a new plug-in electric vehicle, and that figure rises to $4,000 for households whose incomes fall below a certain threshold. The Golden State also provides a steeper rebate, of $6,500, for low-income consumers who buy a hydrogen-powered vehicle.
Delaware and Massachusetts also provide rebates with smaller caps. By April 2017, New York state is expected to create an electric vehicle rebate program of up to $2,000 per car.
However, the news isn't all good for drivers who hope to reduce the carbon footprint of their vehicles. The benefits for electric car users in some states are weakening: In Colorado, for instance, an updated bill reduced the maximum possible amount of the subsidy by $1,000. But the bill also got rid of a complicated formula that taxpayers had to use to calculate their specific credit amount, and allows it to be applied at the point of sale, rather than forcing buyers to wait until tax time.
Additionally, in Pennsylvania and Rhode Island, there are only a handful of subsidies left in their respective state funds, so those interested in buying an electric car may want to act soon. Tennessee's rebate fund has dried up, while Illinois' rebate program was suspended last summer.
To see the benefits that your state offers, check out the Department of Energy's searchable database.
The U.S. lags far behind other countries in terms of incentivizing drivers to buy electric cars. While there's no data available on how many electric cars were purchased in the U.S. in the first quarter of 2016, Norway registered 11,124 pure electric and plug-in hybrid electric vehicles, which accounts for 24.4% of all new vehicles, CNBC reported. The popularity of electric cars is likely a result of the extensive benefits that Norwegian drivers receive for buying them, including exemptions from expensive purchasing taxes, no charges on toll roads, free parking and access to public bus lanes.