One Kind of Car Is Skyrocketing in Sales While the Rest of the Market Is Slumping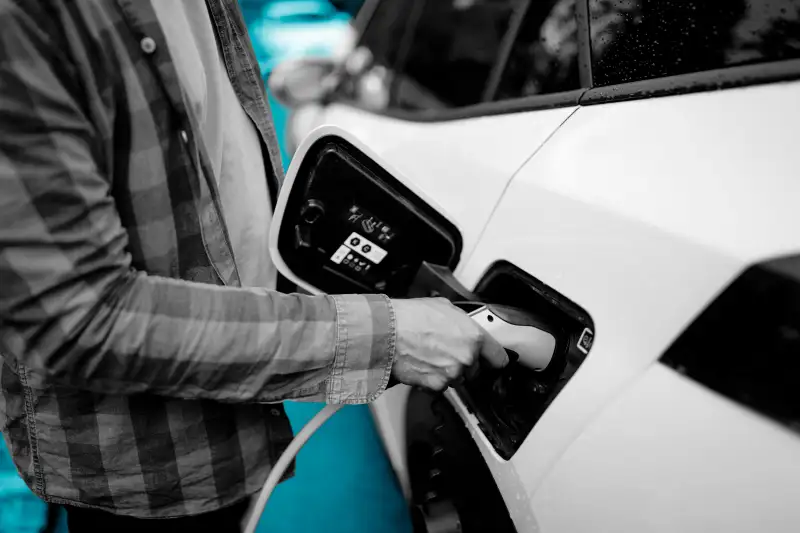 Electric vehicle (EV) sales from brands like Tesla and Ford soared in the U.S. in 2022 during an otherwise slow year for new car transactions.
EVs still represent a small fraction of the auto market, but that's changing quickly as sales increased by 65% last year, according to new research from Cox Automotive, a research and consulting firm.
What the research shows
Last year, drivers faced high car prices and high gas prices alike. In what was the worst year for new car sales since 2011, EV sales stood out as a clear bright spot:
In 2022, 5.8% of new vehicle sales were EVs, an increase from 3.2% the year before. More than 800,000 EVs were sold in the U.S.
Last year, there were 19 EV model launches or critical redesigns, which helped drive the increase in sales.
Tesla continues to dominate the market, but the company's share of all EV sales shrunk from 70% in the first quarter of 2022 to 58.3% in the fourth quarter.
What's next
Cox is forecasting that more than 1 million EVs will be sold in 2023 in the U.S. and they'll represent about 8% of all new car sales.
Buyers will have more options with 27 EV model launches or redesigns expected this year.
New EV tax credits in 2023, which can essentially amount to a $7,500 discount per vehicle, will incentivize more Americans to buy these cars, experts say.
Combining hybrids and "pure EVs," about 25% of new car sales in 2023 will be electrified vehicles, Cox forecasts.
Bottom line
Electric vehicle sales boomed in the U.S. in 2022, and all signs indicate the trend will continue into 2023 and beyond.
Still, the U.S. is lagging behind in the transition to EVs. The Wall Street Journal reports that 10% of vehicles sold globally last year were EVs, with Europe at 11% and China all the way up to 19%.
More from Money:
You Now Need $50,000 to Buy an 'Average' New Car
Used Cars Are Finally Getting Cheaper — and Even Lower Prices Are Coming Soon