Elizabeth Warren Wants to Tear Up Your Tax Return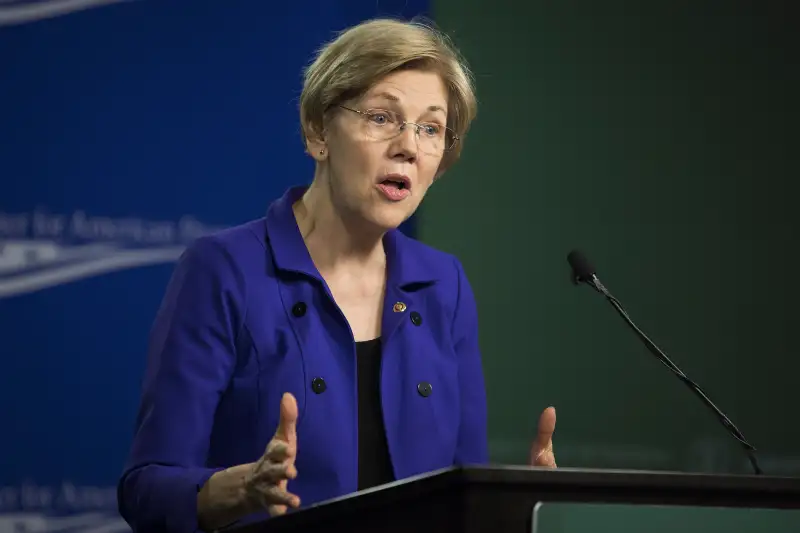 Drew Angerer—Bloomberg via Getty Images
Having to do your taxes stinks, and Elizabeth Warren feels your pain. On Wednesday the Massachusetts senator introduced the Tax Filing Simplification Act of 2016, which would put the onus for crunching the numbers and figuring how much you'll get back or owe on the IRS. Many people wouldn't have to deal with a tax return at all.
Lots of other countries currently have setups like this, and the idea of return-free filing has had bipartisan appeal in the past (Ronald Reagan talked about it back in 1985, Vox pointed out). But in her proposal, Warren said the tax preparation industry has blocked efforts to implement something similar in this country, just to protect their business interests. "Congress should be making it easier for Americans to file their taxes each year, not bowing to the interests of the tax prep industry," she said.
Read next: Tax Procrastinators Get an Extra Weekend
The IRS currently offers a program called Free File, but it's so convoluted, only 3% of taxpayers bother with it. Since the IRS already gets copies of all the tax forms, like W-2s and 1099s, that are mailed to taxpayers, Warren wants to make it the agency's job to fill in the blanks on your return, then send it to you to make sure it's right—basically the opposite of how it works now, where you have to do all of the legwork and hope you don't forget or miscalculate something that's going to get you audited.
"Such a system would save taxpayers time and money, and would result in more accurate tax returns," Warren's office said in a report about the hassle factor of filling out and filing tax documents. Return-free filing would cut down the average 13 hours American spend working on their taxes to just minutes, the report noted, and save filers the average $200 each spends on tax prep help.