Elon Musk Got Bored and Snippy on a Conference Call and It Cost Him Nearly $1 Billion
Money is not a client of any investment adviser featured on this page. The information provided on this page is for educational purposes only and is not intended as investment advice. Money does not offer advisory services.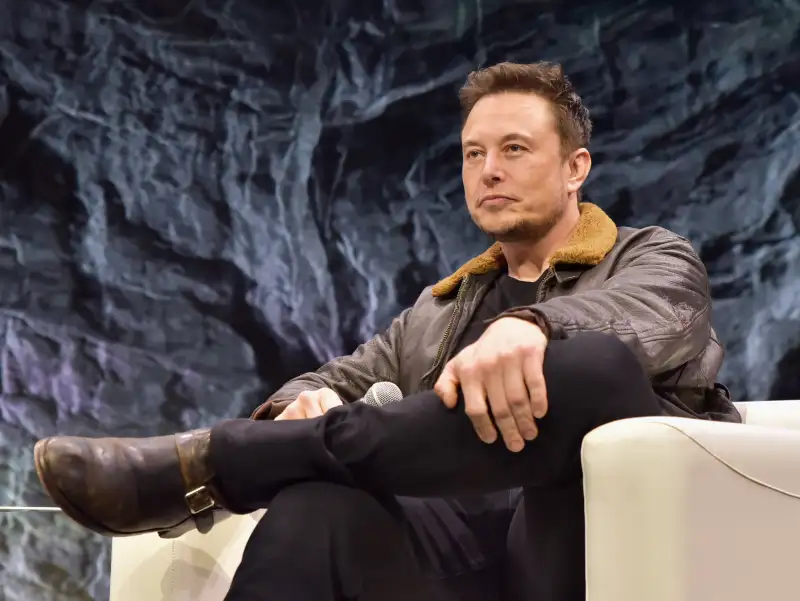 Chris Saucedo—Getty Images for SXSW
In a bizarre conference call on Wednesday night, Tesla CEO and founder Elon Musk insulted analysts and refused to answer what he called their "boring, bonehead" questions. He also told investors that they should not buy his company's stock if they're concerned about volatility.
Now his snippy attitude is costing Tesla — and Musk himself — big money.
Musk, the supposed "real-life Tony Stark" whose quirks include introducing a line of $500 flamethrowers out of the blue and launching a rocket program with no business plan, cut off financial analysts yesterday as they were asking questions about Tesla's capital expenditures and the company's production of the new Model 3 electric car.
"Boring, bonehead questions are not cool—next," Musk said during the call. "These questions are so dry. They're killing me."
Later in the call, after several more testy exchanges—at one point Musk said that "misleading press" over Tesla's autonomous driving features would lead to more passenger deaths—he said bluntly that investors who are uneasy about volatility should steer clear of Tesla stock.
"I think that if people are concerned about volatility, they should definitely not buy our stock," Musk said, according to MarketWatch. "I'm not here to convince you to buy our stock. Do not buy it if volatility is scary."
A large portion of investors apparently have taken Musk's comments to heart, leading to a huge selloff in the aftermath of the conference call. Not long after the market opened on Thursday, Tesla shares were down more than 8%.
Like many billionaire entrepreneurs, Elon Musk's net worth is tied directly to the stock price of the company he founded and oversees. Musk's wealth rises when Tesla shares soar, and it plummets when Tesla shares tank. When Tesla stock dipped to its lowest point today, Musk's net worth dropped somewhere between $800,000 and $1 billion, according to the Forbes' World's Billionaires list, which tracks net worth in real time. At points throughout the day, Musk had lost more than 4% of his net worth on paper.
Investors aren't necessarily scared off just because a powerful executive was rude—but they may be concerned about Musk's cavalier attitude toward legitimate issues like vehicle safety and Tesla's productivity and cash flow.
According to Bloomberg, RBC Capital Markets' Joseph Spak — one of the analysts who asked a question that Musk refused to answer—summed up the reaction to Musk's comments in a report to clients: "Investor feedback to the call was shock that a CEO would be dismissive and the general sentiment was that the defensiveness spoke volumes."