Elon Musk Says SpaceX Didn't Have a Business Model When It Started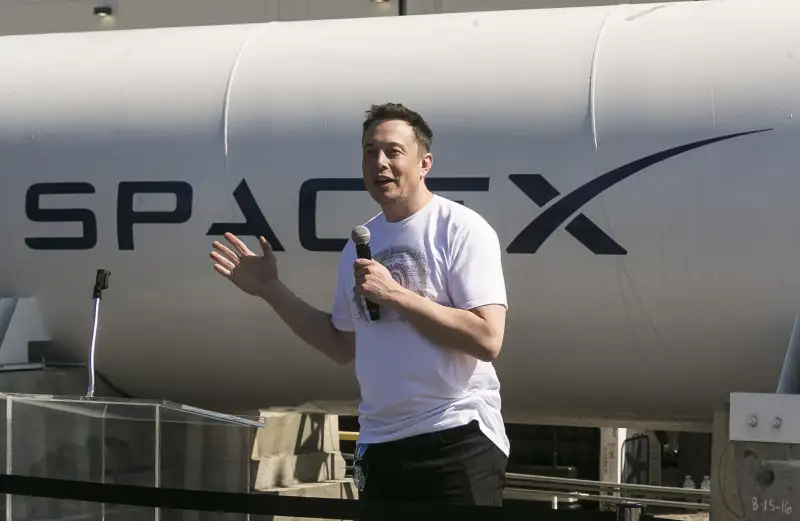 Elon Musk isn't much of a planner.
When the billionaire first founded his rocket-ship company SpaceX, he had no idea how it would make a profit selling products that have a high likelihood of exploding.
"I didn't really have a business plan," Musk said during a surprise appearance at the South by Southwest Film Festival in Austin this week. "I had a business plan way back in the Zip2 days, but these things are always wrong, so I just didn't bother with a business plan after that."
Despite his lack of foresight, Musk has built SpaceX into a multibillion-dollar companyworth close to $21 billion.
Musk first launched the aerospace startup with $100 million of his own money in 2002, and didn't successfully launch a rocket until six years in. Since then, SpaceX has sent multiple spaceships in the Earth's orbit.
SpaceX isn't the only company Musk created without any planning. He said his most recent venture, the tunnel infrastructure startup The Boring Company, "started as a joke because it would be a funny name for a company."
Jonathan Nolan, creator of Westworld and the moderator of Musk's SXSW interview, recalled how he even thought Musk was joking as he talked about tunnel transportation — to which Musk responded, "I was, I was joking."
There aren't many projections of The Boring Company's valuation, but the business did sell branded hats and flamethrowers, making $700,000 and $3.5 million respectively.
Beyond his companies, Musk took a host of audience questions on artificial intelligence, self-driving cars, life on Mars, and even performed a sing-and-dance rendition of "My Little Buttercup."
Musk also addressed criticisms regarding his plans to colonize Mars as just an "escape hatch for rich people" because not many people will want to go due to the dangerous and labor-intensive conditions on a foreign planet.
"For the early people who go to Mars, it will be far more dangerous," he said. "It reads like Shackleton's ad for Antarctic explorers: difficult, dangerous, good chance you will die."
He also gave his own thoughts on what kind of businesses he'd like to see on Mars: "I think Mars should really have great bars... The Mars bar."
The Tesla founder ended his panel by revealing who his greatest inspiration is.
"Well Kanye West, obviously."
You can watch the full interview below: