Talent Shortage Persists Even Though Plenty of People Are Looking for Work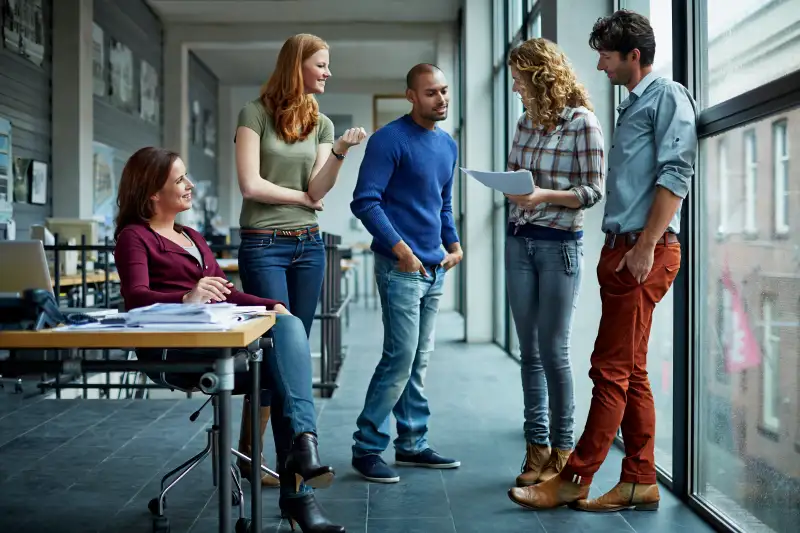 Morsa Images—Getty Images
People need jobs and employers need new hires, but there's one missing component in the equation: talent.
Although unemployment hovers around 5% this year, 46% of U.S. employers are struggling to fill jobs, according to a survey released this year from the consulting firm the Manpower Group. That's above the worldwide average and the highest percentage in the U.S. since 2012., Fast Company reported.
What's more, while 87% of college graduates feel prepared to join the workforce, a recent study from the Economic Policy Institute found that only half of hiring managers agree. That's because there's a talent shortage, a result of various shifts in the labor market, the Manpower Group suggests.
Read More: Why Your Boss Is Working Harder To Keep You Happy
"Technology, shorter product cycles, shifting consumer demand, and new ways of working all mean that the jobs employers need done are evolving, and they need people with different skills to do them," Sunny Ackerman, vice president and general manager of Manpower U.S., told Fast Company.
As the workforce moves toward more technical and skills-based positions, employers are struggling to keep pace with their changing needs. They've tried to ramp up on-the-job training: While only 12% of employers trained their employees a year ago, 48% do so now, according to the Manpower study. Indeed, the firm notes that your attractiveness to employers no longer depends on your current skill set, but is contingent on your ability to learn on the job.
Some platforms like Coursera -- which provides online courses from major universities -- are adapting to this trend by providing job-specific training. However, the negative consequence that emerges is that many employers are focusing on training mid- to high-level positions, which leaves a gap for entry-level workers.
The solution, Ackerman says, is "creativity." He suggests hiring candidates who can be trained for, or looking into different ways of filling positions, like employing two-part time staffers instead of one filling one full-time role.
For additional career tips and resume services, visit Monster.com.