If You Work In One of These Jobs, You Probably Have a Big Ego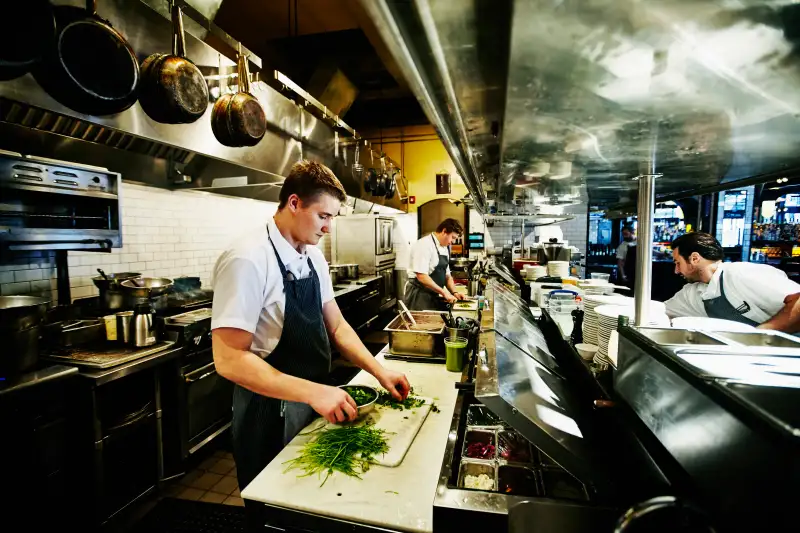 Thomas Barwick—Getty Images
If you're a private chef or an art director, you may be more likely to have a big ego, a new survey has found.
About 74% of private chefs, 72% of chief executives, and 65% of art directors say they think they're the best employee in their company for positions similar to theirs, according to a survey released this week from compensation data firm Payscale.
In general, people are pretty confident about their work, with 43% of respondents saying they feel they're the top performer at their job. So even if you don't work as a chef or an art director, you likely have colleagues who think a lot of themselves and their job performance.
However, professions like lawyers and psychiatrists that stereotypically attract the overly confident actually fall on the bottom half of the list. About 39% of doctors, for instance, feel they're the best at their jobs.
Pay is also correlated with ego. While 37% of workers making less than $25,000 a year reported being overly confident, 56% of workers making more than $200,000 said they were the top performer for similar jobs.
Struggling to deal with a coworker who has an inflated sense of self-worth? Try to limit the time you spend with this person to the minimum amount needed in order to still do your job well, career coach Cheryl Palmer told Marketwatch.
Payscale's survey examined more than 380,000 workers across about 480 professions. Rounding out the top 10 professions with high percentages of arrogant workers are:
4. Airfield operations specialists
5. Floral designers
6. Plant and systems operators
7. Chefs and head cooks
8. Bartenders
9. Farmers and ranchers
10. Sound engineering technicians
If you're among the roughly half of employees without a big ego, perhaps learning a new career skill could help increase your confidence. Check out Money's list of the 21 most valuable career skills for some ideas.