More Employers Are Loosening Drug Policies to Fill Jobs — Even the Federal Government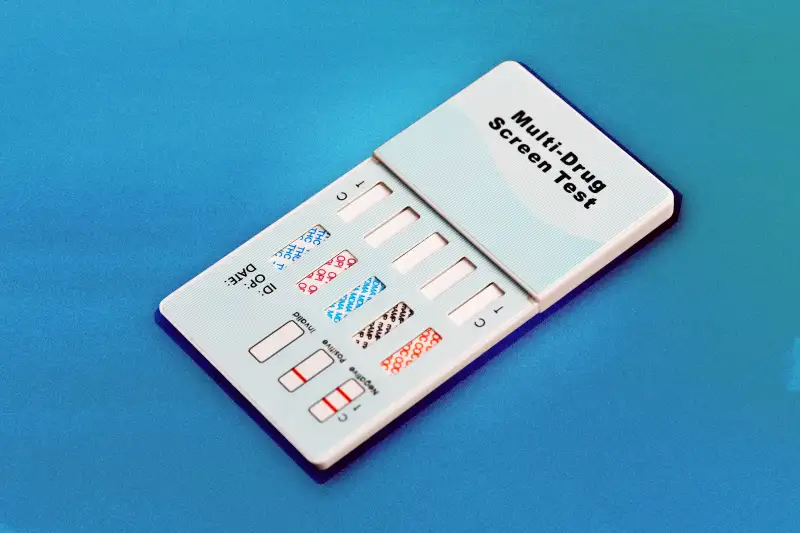 Eddie Lee / Money; Getty Images
The U.S. government is slowly easing up on a major roadblock to hiring new workers: drug policies.
That's according to a new report from the New York Times, which finds that the federal government is "significantly relaxing drug screening rules."
The government is joining a wide range of employers that are slowly revamping dated drug policies for workers as the unemployment rate drops and legal marijuana use becomes more common.
The Times points to the CIA, which in 2022 reduced the time its applicants are required to refrain from using marijuana before seeking employment from one year to just 90 days, and to the FBI, which reduced its own requirement from three years to one year. It also found that over the past five years, the U.S. military has given more than 3,400 new recruits a second chance to pass a drug test after failing one their first day.
In 2021, the head of the Office of Personnel Management (the federal government's human resources arm) issued a memo stating that past marijuana use shouldn't automatically disqualify a candidate from a government job. That's not to mention the fact that later this year, the Biden administration is expected to reduce the number of years of past drug use that applicants applying for a security clearance must disclose, the Times reports.
This is a big deal: In 2022, BLS data showed that the federal government employed more than 2.7 million people, making it the largest employer in the United States. The changes come as the U.S. labor market remains desperately in need of workers, especially younger ones.
It also comes as a growing number of states legalize marijuana use (recreational use is legal in 22 states, and medical use is legal in 38 states), and amid a vehement debate about the efficacy and fairness of old drug testing policies.
Private sector employers eliminate drug tests
It has been especially difficult for the federal government to fill open roles and compete with the private sector, which as the Times notes boasts higher salaries, more flexibility when it comes to remote work and a significantly more lax approach to drug use that doesn't impact an employee's performance at work.
Of course, private employers also have to compete for talent. In 2021, a survey from staffing firm ManpowerGroup found that 9% of employers worldwide said they were eliminating drug tests to attract and retain workers in an incredibly hot job market.
The same year, Amazon made headlines when it announced it would stop screening applicants for marijuana (except for positions regulated by the Department of Transportation). The company also said it would reinstate employment eligibility for employees who were fired or had their applications deferred because of drug use.
"Pre-employment marijuana testing has disproportionately affected communities of color by stalling job placement and, by extension, economic growth, and we believe this inequitable treatment is unacceptable," Amazon's Beth Galetti, head of the company's HR arm, wrote in a blog post at the time.
States roll back drug rules too
State and local governments have begun relaxing the rules around drug use, too — for both private and public sector employees.
In 2021, for instance, New York state enacted a ban on marijuana testing for most current and prospective workers. In 2020, Nevada banned employers from using pre-employment marijuana testing to screen potential hires. (These laws do have exceptions, however, like for positions involving driving. They also don't prevent an employer from firing you if you are under the influence at work.)
And last year, the state of Louisiana enacted a law that prohibits state agencies from terminating workers who use medical marijuana (recreational marijuana is not legal in the state). It's one of 14 states that has banned employers from discriminating against medical marijuana users, according to a recent analysis from the Pew Charitable Trusts.
As Pew's analysis points out, however, it's important to remember that workers in most places can still be fired or denied a job for using cannabis.
More from Money:
Companies Are So Desperate to Fill Jobs They're Getting Rid of Drug Tests
Here Are the 10 Fastest-Growing Jobs for Workers With (and Without) College Degrees