I Don't Need a Financial Plan, Because the World Will End in Two Years
Money is not a client of any investment adviser featured on this page. The information provided on this page is for educational purposes only and is not intended as investment advice. Money does not offer advisory services.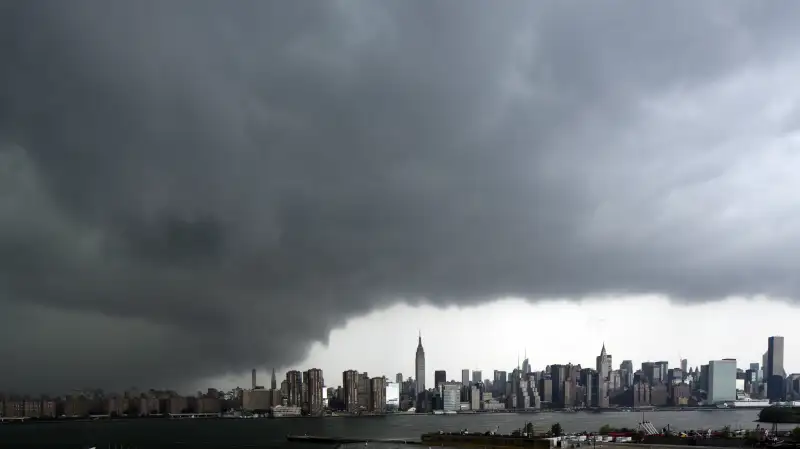 Michael Turek—Getty Images
As a financial planner, I've had a number of clients and potential clients who have felt comfortable enough to express their views about religion, politics, and society in general.
Sometimes their views have coincided with my own, and sometimes they haven't. I don't know who said you should never debate religion and politics, but my guess is it was someone who did.
Sometimes, however, these sensitive subjects are unavoidable, like in a conversation I had several years ago with a potential client.
We were in my office having a wonderful talk. This woman was extremely polite. She had a nice smile and a warm disposition. In fact, she could have easily won the award for World's Best Grandma.
As our conversation moved along, I started explaining the importance of having a financial plan.
She politely allowed me to finish. Then, in a very nice voice, she told me that the reason she did not have a financial plan, nor want one, was because we were in End Times. She said that she believed in the Rapture and that it was near — within the next year or two.
I swallowed hard and thought, How do I respond to this?
At that moment it didn't matter whether or not I shared her beliefs, because they were hers. I had to respect her and her right to believe.
I don't remember the exact words I used after hearing her explain why she didn't believe in financial planning, but I do know that I spoke with extreme caution. My response was along the lines of, "I completely understand what you're saying, and I'm not disputing your belief. But my role is to help you plan for the what-ifs. In other words, what if your timing is off just a little?"
I knew if I pressed the point, I would be essentially trying to change her views about her belief in the future — a future she proceeded to describe in detail for me.
Our conversation ended cordially.
This woman did not become a client, but the experience was a lesson for me. My views about religion are unimportant when it comes to planning for my clients. What's important is what they believe, and how their beliefs affect their outlook on the future.
As a financial professional, it's easy to point a finger and judge others for their irrational behaviors and beliefs when it comes to finance. The reality is, however, that we are all subject to moments of irrationality.
Yes, this woman, it turns out, was clearly wrong in her forecast. After all, we're still waiting for the Rapture.
But she's not such an outlier. Someone who says he knows which way the stock market will go in the next year or two is not much different from a woman who says she knows the world will end in a year or two.
The difference is I'm not going to engage in a debate with a client about the timing of the world's end. The ability to predict the markets? Now, that's something I'm willing to argue about.
----------
Frank Paré is a certified financial planner in private practice in Oakland, California. He and his firm, PF Wealth Management Group, specialize in serving professional women in transition. Frank is currently on the board of the Financial Planning Association and was a recipient of the FPA's 2011 Heart of Financial Planning award.