This Is Who Facebook Thinks You Are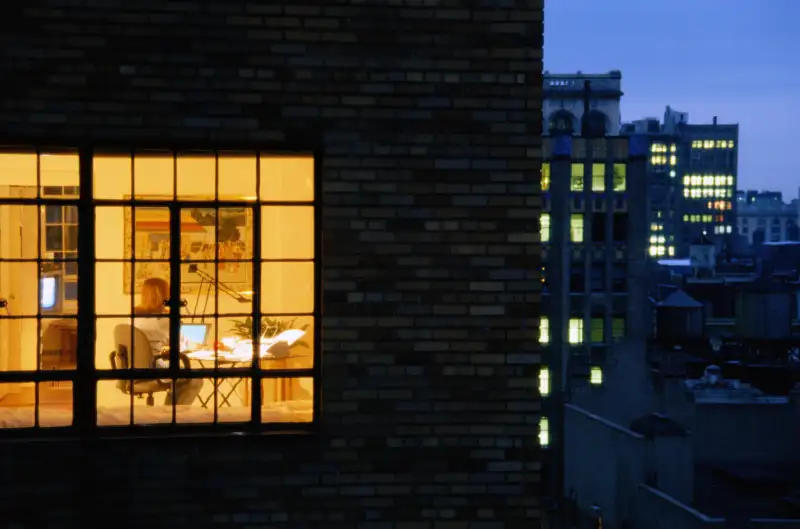 Patti McConville—Getty Images
You might think Facebook is free. But the social network posted $2.8 billion in second quarter revenue two weeks ago, and that money came from somewhere — namely, the personal information that Facebook has spent years mining from your online activity, against which it sells hyper-targeted advertising. If you are one of Facebook's 204 million users in the United States and Canada, the social network made about $5.79 in advertising revenue off you last quarter.
On some level, we all know that Facebook does this, and on some level we all accept it. But starting this summer, Facebook is letting us lift the curtain and see exactly what pieces of our online identities it reveals to advertisers. If you hover over the top, right-hand corner of any Facebook ad, you can access a dropdown menu that will let you hide certain ads, rate ads as helpful, or -- this is the interesting part -- see why a particular advertiser chose to target you. Among the potential reasons: your age, your gender, your location, pages you've liked, pages your friends have liked, your propensity to click on similar ads, where you shop online, what kind of phone you have, your inferred hobbies ... or "other reasons."
When I checked my own page, I learned that Facebook thinks I love Chipotle Mexican Grill (true), I watch ice hockey (false), I have an iPhone 5s (true), I'm a biker (false), I live away from my family (true), and I'm a "hipster" (really?).
I'll warn you that the whole exercise is enough to trigger a minor identity crisis. Take an ad for Roku, a streaming video player. I saw it because Facebook determined that one of my interests is "motherhood" — which apparently placed me in Roku's target audience. This was news to me. As a 23-year-old unmarried woman, I don't plan to have children for many, many years. What were the inputs for THAT algorithm? Have I watched too many videos starring baby animals? Did I make too many "Gilmore Girls" references? Did my birthday set off some kind of digital biological clock? What does else Facebook know about me that I don't already know about myself?
I asked my colleagues at Money.com to tell me what ads they see, and why. Here's what Facebook's got on them. (Scroll past if you just want instructions on how to find out what Facebook thinks it knows about you -- and what it's selling to advertisers.)
Ellen Stark, senior editor-at-large
Facebook thinks: She might want varicose vein treatment
Accuracy rating: 0/10
Facebook says: "You're seeing this ad because NJ Top Docs - NJ Top Dentists - NJ Top Hospitals wants to reach women aged 30 and older who are near New York, New York. This is based on things like your Facebook profile information and your internet connection."
Ellen says: "Really, I don't need this! This is one of the reasons that Facebook ads can be so depressing. But at least they were targeting women as young as 30."
Sarina Finkelstein, photo editor
Facebook thinks: She might need diapers for her baby
Accuracy rating: 10/10
Facebook says: "One of the reasons you're seeing this ad is because The Honest Company wants to reach people interested in Gerber Products Company."
Sarina says: "Of course every parent needs diapers. But, how does Facebook know I have a baby? My baby doesn't have a profile page. My baby is not listed under 'family' on my profile. Maybe Facebook knows because, like any proud parent, I post pictures for family and friends to see? Or because I have used the word 'baby' in status updates? Or … I might have gone to the website for The Honest Company more than a month ago. I certainly haven't gone to the Gerber Products Company webpage. Creepy Facebook, stay out of my baby's nursery."
Kerri Anne Renzulli, reporter
Facebook thinks: She might want yoga pants that look like dress pants
Accuracy rating: 0/10
Facebook says: "One of the reasons you're seeing this ad is because Betabrand wants to reach people who are similar to their customers. We think you're similar based on what you do on Facebook, such as the Pages you've liked and ads and posts you've clicked on."
Kerri Anne says: "Everyone who knows me knows I never wear pants ... just dresses and skirts. And if I did wear pants to work, I would not wear the same pair to yoga."
George Mannes, senior editor
Facebook thinks: He might keep kosher
Accuracy rating: 2/10
Facebook says: "One of the reasons you're seeing this ad is because Kosher Ordering wants to reach people interested in Synagogue."
George says: "I think I did a Google search for a synagogue a few days ago, or maybe I received an email from my synagogue recently. But the last time I ordered kosher take-out was about five years ago, when my in-laws were in town for a visit."
Jake Davidson, reporter
Facebook thinks: He "returned from a trip two weeks ago" (this information was stored in Jake's ad preferences)
Accuracy rating: 10/10
Jake says: "I did go to Vermont two weeks ago, and I posted updates while I was away. Facebook must have figured out my location. It doesn't really weird me out. If it did, I would just turn off location services. But I'm fine with more relevant ads."
See for yourself.
Here's how to check how Facebook is selling you, and what the company thinks it knows about you.
1. Identifying an interesting ad.
Hover over the right-hand corner until an "x" appears, then click. For ads in the newsfeed, click the "v" button on the right-hand corner.
2. Find out why you've been targeted.
Once you've clicked on the ad, you should see a drop-down menu. If you click, "Why am I seeing this?" Facebook will give you customized information about why you got that particular ad.
Often, an advertiser has selected you based on demographic information (like your estimated age, gender, and location) or other information Facebook has about your interests. But sometimes the explanation is vaguer (like, the company wants to reach users "similar to their customers," or they've paid to advertise through one of Facebook's ad exchanges).
3. See what else Facebook thinks you like.
In the "Why am I seeing this?" tab, click "Manage your ad preferences." Here, Facebook will tell you what information it has derived about your interests — the restaurants you like, the sports teams you support, the television shows you watch. If the information is inaccurate (or if you don't want Facebook to show ads based on that information), you can edit your profile, but you won't be able to opt out of ads completely. Or, give the social network more information about your interests, and you can get more relevant ads.
Tell us: What does Facebook know about you?
What kinds of ads are you seeing? Do you think targeted ads are helpful, creepy, or both? Tell us in the form below, and if you can, take a screenshot of the ad in question. We might publish your response.
( function () {
const contact_forms = document.getElementsByClassName('contact-form');
for ( const form of contact_forms ) {
form.onsubmit = function() {
const buttons = form.getElementsByTagName('button');
for( const button of buttons ) {
button.setAttribute('disabled', true);
}
}
}
} )();
Name(required)
Email(required)
What is the ad?(required)
Why is Facebook showing the ad to you? (Please copy and paste the explanation under "Why am I seeing this ad?")(required)
What's your reaction?(required)
Submit
Δdocument.getElementById( "ak_js_1" ).setAttribute( "value", ( new Date() ).getTime() );
Related: