What Families Can Learn From the New Federal College Data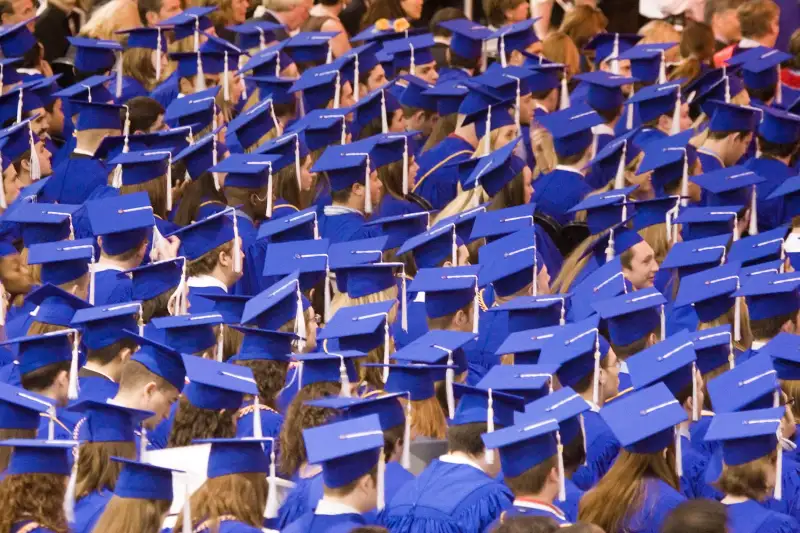 This past year has seen more attention given to the financial costs and benefits of college than any time in a generation.
States attorneys general and the federal government pursued action against for-profit colleges that took a lot from students and gave them little in return. The Obama administration set new rules to protect at least one group—veterans—from misleading marketing by colleges. Over the summer, the administration threatened to create ratings that would draw attention to the most expensive schools that did the least for their students.
The revised website it released this weekend pulled back from doing that directly. But the new data it added about the wages graduates earned (at least the subset receiving federal financial aid) along with information about costs, student loans, and loan defaults allows other organizations to prepare exactly the same kind of rankings.
See Money's Best Colleges rankings.
What do we learn from the flood of new data and the new analyses using them?
The first point is that thinking about a college education per se is not very useful because the costs and the benefits are all over the map depending on the school.
Shattering some myths
That variation shatters some myths. One is the idea that state universities are always cheaper than private ones. The greatest increases in college costs in recent decades have come at the state universities, where costs have risen about twice as fast as at their private counterparts.
Many private colleges have taken great pains to woo students with financial aid: Today the differential in tuition and fees for an average student receiving aid is only $9,000 a year between the average public university and the average private college. Students in the bottom 25% of family income will surely pay less at wealthy private schools, where financial aid is substantial, than at state universities.
Another surprise is that the grads of elite colleges don't necessarily have the highest salaries. That's because what really drives the difference in pay is the majors that students pursue. Engineering schools top the list of pay not because engineers earn so much—country clubs aren't full of engineers—but because engineers do better right out of school than those in other fields (although not later on) and because engineering schools don't have graduates going into the lowest paid fields like social work or teaching.
That reminds us of an important fact about college: What students choose to do with their education varies a lot, and those decisions drive their salaries. Students at Ivy League and other elite schools make a lot more money on average because many more of them go on to graduate school and become doctors, lawyers, and MBAs.

NEWSLETTER: COLLEGE_PLANNERSign up for COLLEGE_PLANNER and more View Sample
So where does that leave the confused parent and applicant trying to make sense of all the new data comparing college performance?
What matters most
First, focus on graduation rates. The percentage of students going to school full-time who graduate on time varies incredibly across colleges. Remarkably, only 40 percent overall make it out in four years.
The absolute worst financial outcome from college is if a student fails to graduate. The second worst is if it takes him or her a long time as a full-time student to do so.
Some of the differences across schools result from the nature of the students who go there, but a lot depends on the colleges themselves. Do they have the support systems like counseling that keep kids of out academic trouble? Are their resources stretched in ways that create problems, such as not offering enough of the courses that are required to graduate?
Second, find out about financial aid. There is little difference across state universities within the same system (and don't expect much aid if you go out-of-state), but the differences across private colleges can be huge.
The only way to find out is by applying. Estimates suggest that more than 10 percent of families who are eligible for federal financial aid don't apply. Sixty percent of U.S. students get some form of financial aid, so if there is any doubt in your mind, apply. If the forms appear daunting—and they are—anyone who does taxes can fill them out for you.
Third, when looking at pay data, make sure you are comparing apples to apples. The data on a school like the University of Illinois, for example, averages engineers, teachers, artists, and everyone else who graduated at the same time, so it's not very useful. Only comparisons across similar programs—engineering or arts, say—are really useful.
Even then, we need to be careful. For example, many for-profit schools come out at the top of salaries for new graduates. But how much of that is because so many of their students are older and have jobs while they are going to school? Comparing small liberal arts colleges to each other is useful, as is comparing engineering schools to each other. Don't bother comparing liberal arts colleges to engineering schools.
What we would most like to know about career outcomes is still not available in a consistent manner, and that is whether grads actually get jobs in their fields. We have to try to get that from each college, hoping that they are telling us the truth.
And finally, a comforting thought: The differences that really matter to your family's finances are going to be obvious in the data. There are schools that really don't look good—poor graduation rates, little financial aid and most of it in loans, low salaries because so many grads are without jobs—and they are easy to spot.
The differences in career outcomes, which are the most complicated to assess, are likely to be trivial between schools that we think of as reasonably similar, such as Columbia and Cornell or SUNY Albany and SUNY Buffalo.
What your kids do once they are on the campus is going to be the key factor.
Peter Cappelli is the George W. Taylor Professor of Management at the Wharton School of the University of Pennsylvania and director of Wharton's Center for Human Resources. He is also the author of numerous books, including his most recent, Will College Pay Off?: A Guide to the Most Important Financial Decision You'll Ever Make.