Brace Yourself for a Rocky Week in the Stock Market
Money is not a client of any investment adviser featured on this page. The information provided on this page is for educational purposes only and is not intended as investment advice. Money does not offer advisory services.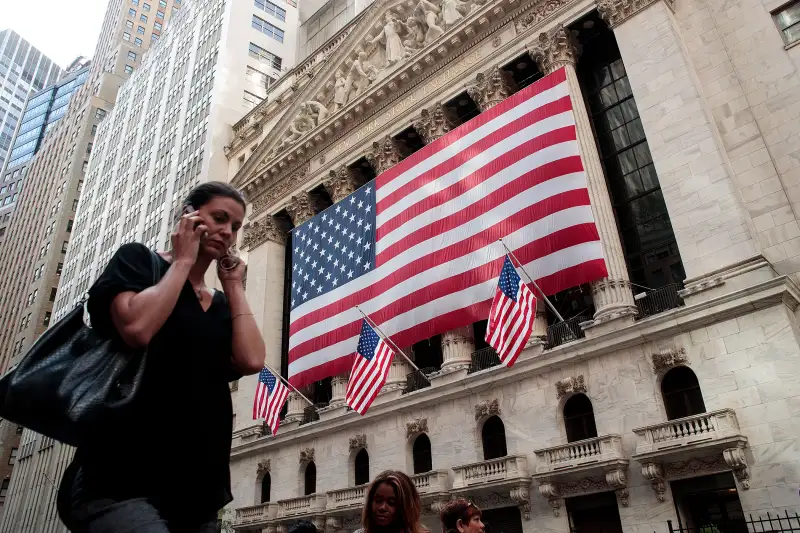 Drew Angerer—Getty Images
The stock market got off to a decent start Monday morning, with the Dow Jones industrial average up more than 100 points at the open.
Consider this the calm before the storm.
On Tuesday and Wednesday, the Federal Reserve's Federal Open Market Committee will meet to determine whether the economy is healing fast enough to raise short-term interest rates—something the Fed has done only once in over a decade.
It's not that the Fed doesn't want to lift rates to try to bring them closer in line with historic norms this far into an economic recovery. "They've made it clear that they would like to move," said Liz Ann Sonders, chief investment strategist at Charles Schwab.
The problem: "Whenever the Fed starts to express a more hawkish view, the markets go into riot mode, forcing the Fed to back down. Then everything reverses," she said. "We've been in this perpetual loop from which the Fed and markets can't extricate themselves."
Monday morning, investors seemed content in their belief that the Fed was unlikely to raise rates on Wednesday. Based on futures prices, the market believes there's only about a 15% probability that the Fed lifts rates by 0.25 percentage points when policy makers vote on Wednesday.
But if there are any signs that odds of a rate hike are on the rise, expect another so-called "taper tantrum."
Earlier this year, for example, slowing growth in China and plummeting oil prices rattled the stock market, giving the Fed an excuse to sit tight. Last month, it was Great Britain's Brexit vote to leave the European Union that unsettled the global equity markets, giving the Fed another reason to pause. And a couple of weeks ago, all it took were a few sentences in a couple of Fed speeches for the markets to sell off.
"Recent Fed member speeches suggest an openness to hiking rates," said Jason Pride, director of investment strategy at Glenmede.
"Several regional Fed presidents have recently provided hawkish commentary on upcoming policy decisions in order to guide markets toward the prospect of a rate hike, he said. "Additionally, two thirds of economists surveyed by Bloomberg last week expect further hawkish comments in the FOMC statement released on Wednesday that would set the stage for a December rate hike."
Right now, investors believe the odds are about 50-50 that the Fed lifts rates after the presidential elections at its scheduled December meeting.
If the Fed overtly telegraphs that intent on Wednesday, there could be more selling in the stock market even if the Fed keeps rates near zero this week.