The Dangers of Financial Dementia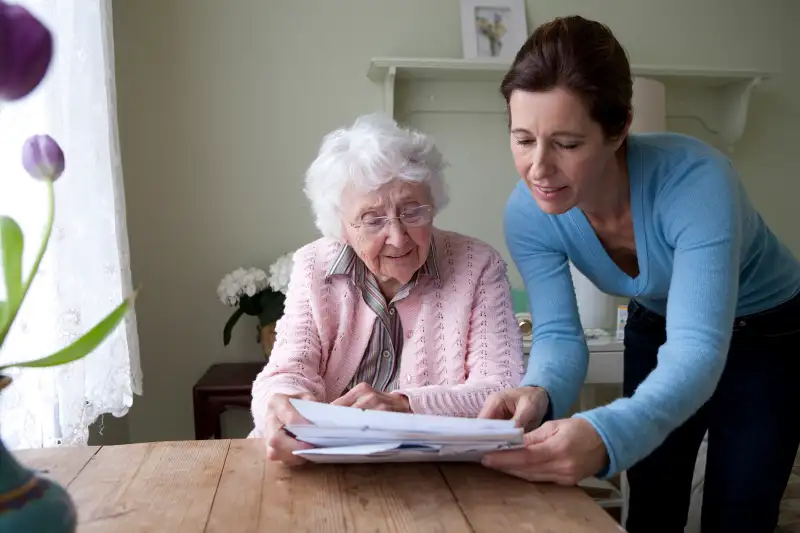 A few years back, a relative of mine told me a sad story about a friend of his, an 88-year-old widower.
A 40-year-old man befriended the widower. They became close friends.
Their relationship evolved to the point where the older man signed documents that gave his new friend joint ownership of his house and investment accounts.
I bet you can see where this is going. Over the next 12 months, the younger man took out home equity loans for the value of the home and cleaned out all the investment accounts. He then disappeared completely.
All in all, the 88-year-old widower lost more than $200,000. He was left penniless.
This occurrence was unfortunately not only legal—the older gentleman apparently was competent at the time he signed legal documents—but also much more common than people think.
It's something I call financial dementia.
Some people can age and remain sharp as a tack well into their 70s and 80s. In others cases, people's ability to comprehend and understand what is happening to their money becomes less clear.
As trusted advisers, it is our job to understand if a client has a loss of cognitive ability.
During my 33 years in the investment and wealth management business, I have identified signs that clients are having trouble understanding how their money is being invested and spent. While financial dementia often develops slowly, there are usually telltale signs that the condition is on its way.
Here's what I've seen over the years:
Clients may forget that they withdrew funds just the week before.
Clients may not understand why their account declined in value after we withdrew the required minimum distribution from their IRA.
Clients in the habit of calling every month to discuss the markets and their accounts suddenly stop calling.
A client suddenly develops a new friend in another state and wants to start sending that friend significant sums of money. When asked who this friend is, they are unable to adequately describe the relationship other than it is a friend.
A client who normally maintains a very clean home suddenly becomes very messy, and nothing can be found in the now-disorganized home.
All of these examples clearly indicate the client's mental state is declining. It could be just short-term memory loss that comes and goes, or it could be the beginnings of something more serious, such as Alzheimer's disease.
Read next: Coping With the Costs of Dementia
When these signs of trouble start to emerge, it is very important for an adviser to promptly and properly communicate these issues to family members.
This conversation is often difficult and must be handled with care. But it is imperative that the family be made aware of these observations. When financial dementia is present, a client is far more at risk of losing money or having a professional swindler steal their funds.
Financial dementia, although not well documented and rarely discussed, is a real threat to the well-being of many retirees. All professionals in the wealth management business must be monitoring for signs of incapacity at all times. Our clients depends on it.
---
Lutts is chief investment officer of Cabot Wealth Management and author of The Great Game of Business: Investing to Win.