Fiona the Hippo Has Sold Nearly $500,000 in Merchandise for the Cincinnati Zoo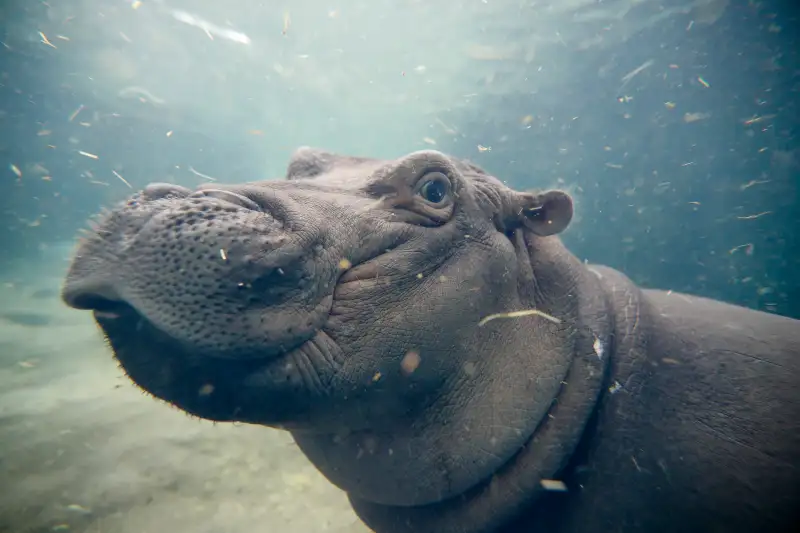 Internet sensation Fiona the Hippo isn't just the Cincinnati Zoo's darling infant—she's a serious cash cow.
Since the hippo baby was born early last year, the Cincinnati Zoo has garnered $480,000 from merchandising agreements with local business selling Fiona-themed items, according to a report by the Cincinnati Enquirer. The top-selling items included T-shirts, holiday ornaments, cards, ice cream, books and even beer—all inspired by the baby hippo.
The zoo itself does not break how much of its licensing revenue is Fiona-related, a spokeswoman told the Enquirer—although she estimated that Fiona-related deals had raised $350,000.
Fiona-themed apparel made by startup retailer CincyShirts generated the most revenue for the zoo at about $216,000. A CincyShirts spokesperson told the Enquirer the company sold 45,000 Fiona the Hippo T-shirts, leggings, wrapping paper, and insulated drinking cups in 2017.
Beer inspired by the celebrity hippo generated the second largest amount in sales for the zoo. #TeamFiona beer, from Listermann Brewing, generated between $40,000 and $50,000 for the zoo, the Enquirer found.
Most of the money that comes from Fiona-themed merchandise agreements goes toward hippopotamus veterinary care, nutrition, medical supplies and habitat building at the zoo, according to the Enquirer.
The Cincinnati Zoo is also gearing up for Fiona's anticipated first birthday on January 24. It plans to throw a celebration featuring Fiona apparel from its business partners, while Ohio residents can start buying themed ice cream—Chunky Chunky Hippo, a toffee ice cream with peanuts and chocolate truffles—from local supermarkets in Cincinnati on January 17.