Five ways you can avoid overdraft fees now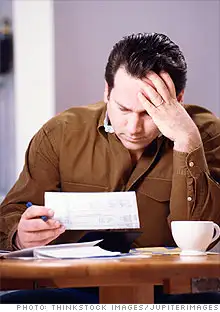 The Fed announced Thursday new rules that prohibit banks from automatically enrolling customers in overdraft protection programs that charge fees when customers spend on a debit card or withdraw from an ATM more money they have in their checking account. The move comes in response to consumer outrage at the fees, which can amount to more than $30 for an overdraft of a few bucks. The new rules, which cover only ATM and debit card (and not checking) overdraft protection plans, don't go into effect until July 2010, but here are five ways you can protect yourself now:
1. Keep a buffer in your checking account. Keep an extra cash cushion in your account at all times so you won't overdraw your account for an emergency expense or if you incorrectly calculate your balance.
2. Sign up for automatic low balance alerts. If you request it, most banks will alert you via either e-mail or text message, that your balance has fallen below a certain level. Once you get that alert hold off on additional purchases or withdrawals until you've got more money in your account.
3. Link to your checking account to a savings account. Once you've established a link, your bank will withdraw funds from the savings account to cover the overdraft. This service customarily costs $5 to $10 per transaction, so while it's not free, it certainly beats a $35 overdraft fee.
4. Consider cash. Check your balance before hitting up the ATM, and only withdrawal what's available. Yes, it may seem obvious, but it's still a surefire method of avoiding overdraft fees.
5. Opt out. While the new regulations will require consumers to opt in, most banks will let you opt out now. You just have to call and ask. But remember, once you've opted out of overdraft protection, your card will be rejected if you try to spend more than you have.
Follow More Money on Twitter at http://twitter.com/moremoneyblog.