Ford CEO Mark Fields Pocketed $60 Million in 3 Years—While the Company's Stock Plunged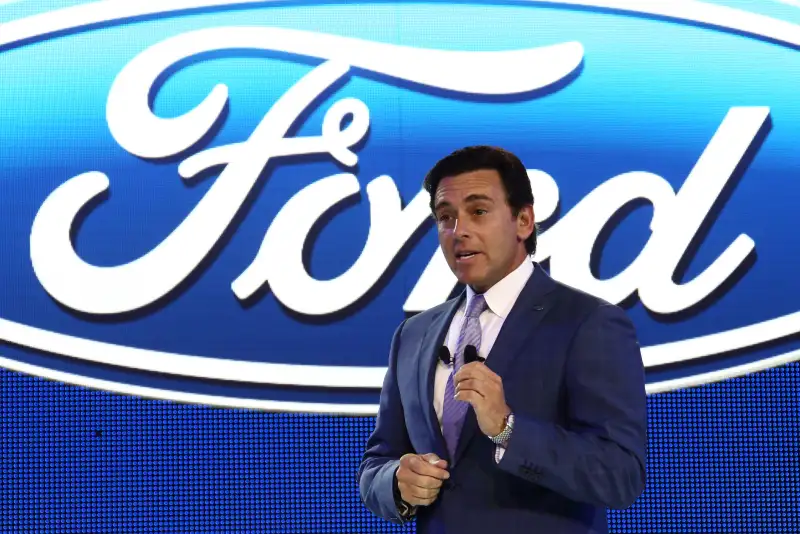 Bloomberg—Bloomberg via Getty Images
Not bad for less than 36 month's worth of work.
Outgoing Ford CEO Mark Fields took in a total of approximately $60 million in compensation in a nearly three-year stint at the helm of America's second-largest automaker. On Monday, Ford announced Fields would be replaced by Jim Hackett, the head of Ford's automation group.
Ford's stock price has declined 40 percent since Fields became CEO, even though the company has been profitable, the Detroit Free-Press noted.
"Mark Fields was given the nearly impossible task of making the utterly conventional auto manufacturer, Ford Motor Company, into a high-tech information-style company with share values to match," Jack R. Nerad, executive editor and market analyst for Kelley Blue Book, told the paper. "Despite turning in credible profits, Fields was unable to turn Ford into a stock market darling, and that may well prove elusive going forward."
Fields' compensation for 2016 was estimated at $22.1 million, and he earned roughly $19 million apiece in 2014 and 2015. He took home approximately $20 million in equity options during his tenure, and assuming there is now divestment clause in his contract, can expect to enjoy even greater payoffs for his time in Detroit.
Still, it pales in comparison to what the company's prior CEO, Alan Mulally, took in for his eight years: $300 million.