Forget Ronaldo and Messi. This 20-Year-Old May Be the World's Richest Soccer Player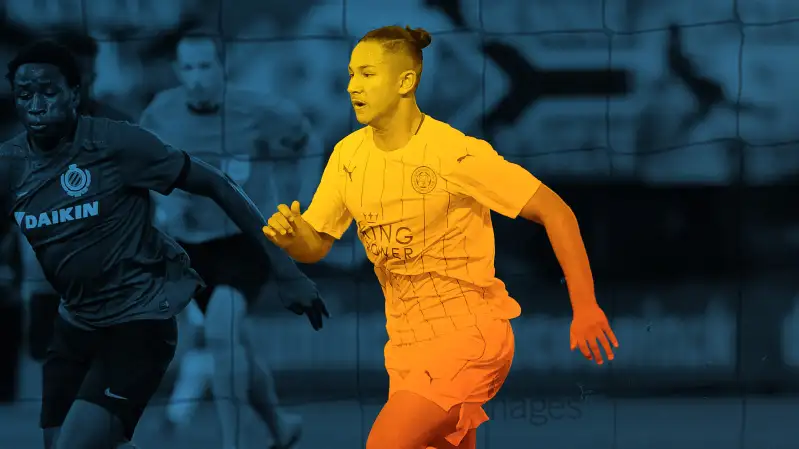 Photo illustration for Money by Sarina Finkelstein; Getty Images (2)
Most people think the richest soccer player in the world would be either Cristiano Ronaldo or Lionel Messi. But there is another far wealthier individual who has been dubbed the world's richest soccer player – and you've probably never heard of him.
Twenty-year-old Faiq Bolkiah is by no means a household name among soccer fans. The youngster plays on the reserve team of English Premier League club Leicester City, and is not anywhere near the top ranks of highest-paid soccer players. So how could he be the richest?
It's no secret that soccer stars today are lavishly wealthy. Cristiano Ronaldo has a net worth of $450 million, and his rival Lionel Messi is worth $400 million. But Faiq Bolkiah is a member of one of the richest families on earth – worth an estimated $20 billion according to Forbes – the royal family of Brunei, who have ruled the tiny oil-rich Southeast Asian nation for over 100 years.
That has led a number of European newspapers and soccer websites publications including Marca, The Sun, The Mirror, and Goal.com, to declare Bolkiah as the richest soccer player on the planet.
Faiq's uncle, Haji Hassanal Bolkiah, is the current sultan of Brunei. Known for his extravagant spending, the Sultan reportedly owns more than 600 Rolls-Royces and lives in the world's largest palace – which cost a total of $1.4 billion to build. For his 50th birthday in 1996, he even spent $17 million to fly Michael Jackson over to perform a private concert, in a stadium built especially for the event.
Faiq's father, Jefri Bolkiah, is the younger brother to the Sultan. A 2011 Vanity Fair profile called him a "notorious playboy" who has "probably gone through more cash than any other human being on earth." Prince Jefri's wealth includes 250 companies, 2,300 cars, countless luxury hotels, plane loads of women and polo ponies – not to mention colossal diamonds, according to Vanity Fair. He also owns eight Boeing planes, five yachts, and 500 luxury homes across the world, according to Fox Sports Asia.
So what is life like for the world's richest soccer player? While details about Bolkiah are scarce, a visit to his Instagram page shows that he lives a a less flashy lifestyle than his father and uncle. Although there are still sports cars, fancy hotels, and even a pet tiger, Bolkiah largely posts pictures of training with teammates. He boasts 123,000 followers and is sponsored by Nike, according to his bio.
The Leicester City winger signed a long-term deal with the club back in 2016. But he has yet to appear in any first-team games, so his progress is somewhat of a mystery. He started his soccer career at the age of nine, spending time on the youth teams of Arsenal, Chelsea, and Southampton.
While only a second-string player for his Leicester, Bolkiah is more of a celebrity in his family's homeland, having made a number of appearances for his country's team. He holds a dual citizenship – Bolkiah was born in Los Angeles, but decided to play for Brunei. Despite his young age, he is already captain of the national team, with one goal to his name.
With his budding soccer career, however, Bolkiah reportedly focuses on his love for the sport and stays humble about his origins, preferring to remain under the radar. In a rare interview reported via The Mirror, he thanked his parents for supporting his dream.