How to Get Free Old Navy Flip-Flops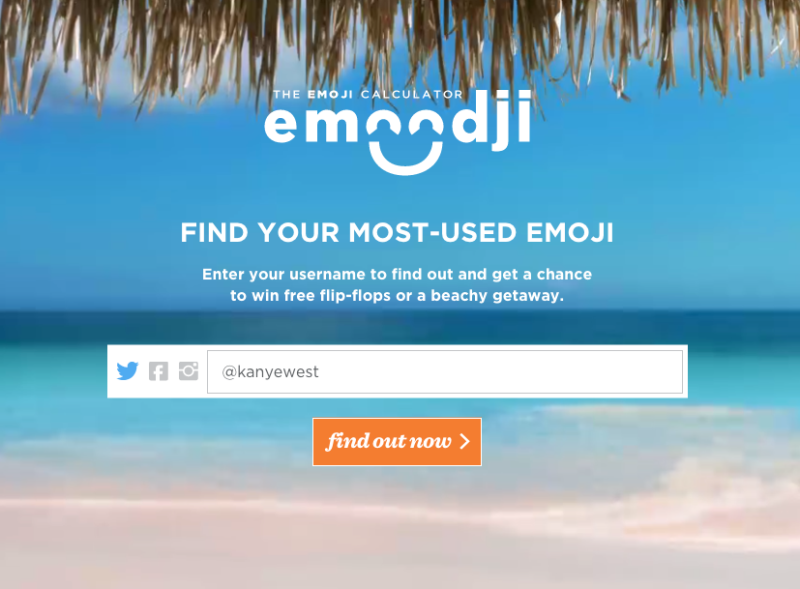 Old Navy is jumping on the emoji-as-PR-tool bandwagon. The fashion brand just launched a new web app that analyzes the way you use emoticons in your social media feed, and it's giving away 10,000 pairs of flip-flops to customers who give it a try.
[time-related-module]Anyone interested can go to the site, emoodji.com, and log in with Facebook or enter your Twitter or Instagram handle. The site figures out what emoji you have used most in social media, suggests a dream vacation, and—if you are among the 10,000 winners—awards you with a free pair of flip-flops.
You can play twice to try to win the free flops or a free trip to one of several beachy getaways: Six winners will get a paid vacation to resorts in Costa Rica, Mexico, the Bahamas, Miami and Palm Springs, California.
The giveaway will end after 20 days, but if you're open to nearly-free flip-flops, just wait until June 20. Old Navy is hosting a $1 flip-flop sale that day.
And if all of this sounds like way too much work, remember Old Navy's cheapest plastic sandals are already pretty affordable at $2.50 a pop.