Thinking About Going Freelance? These Are the Benefits You Can Expect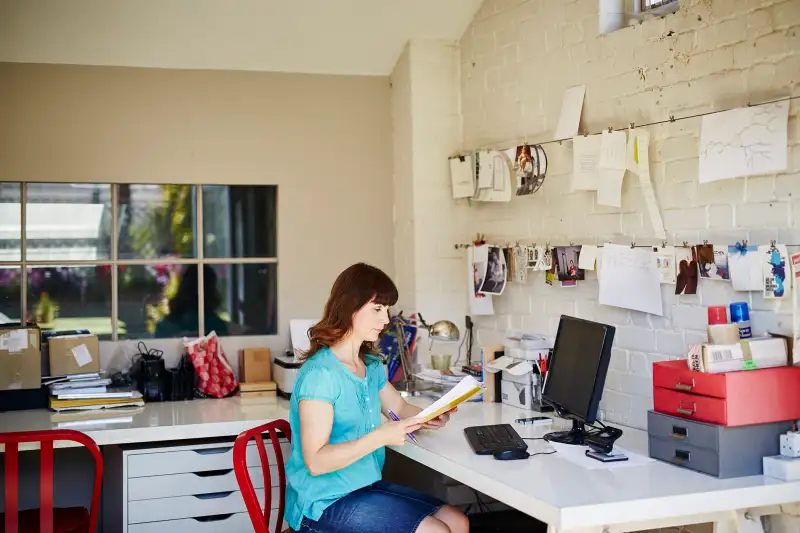 Kelvin Murray—Getty Images
Independent contractor, freelancer, 1099er — whatever you call it, the gig economy is steadily reshaping the workplace. Nearly 53 million Americans have done freelance work in the past year, and the number continues to rise.
Companies often like to pretend the shift from employee to contract worker is merely semantics, or they tout the benefits of the arrangement: more "flexibility," greater cost savings, and so on.
The problem is that a lot of these advantages are decidedly skewed in favor of the corporation, especially when it comes to benefits. While most people who work full-time for a company as an employee get health insurance, a 401(k) or other retirement plan, and paid vacation, freelancers who have access to this pool of traditional employee perks are a rarity.
Read next: How to Succeed in the Gig Economy
According to the new Workforce of the Future Survey from Burson-Marsteller, the Markle Foundation, The Aspen Institute's Future of Work Initiative and TIME (Money's sister publication), two-thirds of all employers surveyed said they agreed either somewhat or strongly that the "social contract" whereby companies provide health insurance and retirement and other benefits to workers needs to change as more people become independent contractors.
Among employers that plan to rely more heavily on the so-called "on-demand economy" in the future, 84% agreed that the traditional employment model needs to change.
That's likely to be bad news for workers, because a majority of those same employers say they shouldn't be responsible for providing benefits to contingent workers. As it is, only a fraction of freelancers receive the kind of benefits employees take for granted.
For instance, while 80% of companies give employees health benefits and paid vacation, only 17% and 13%, respectively, give freelancers access to those benefits.
More than 70% of employers grant maternity leave, but fewer than 20% do so for independent workers. And while about two-thirds of companies give full-time employees family leave, fewer than one in five extend that privilege to independent contractors.
Nor are companies doing much to help their freelance workforce set themselves up for a secure financial future, the survey found. Out of a list of 16 benefits, the one independent contractors are the least likely to get is a 401(k); while seven out of 10 companies offer retirement accounts to their employees, only 12% of companies give their independent contractors access to this retirement-planning mainstay.
And though employers today are divided on exactly who should be responsible for providing these kinds of benefits to a growing population of independent workers, there's one thing they agree on by a two-to-one margin: It shouldn't be their responsibility. Nearly one in four employers think it should be entirely the responsibility of the workers themselves to come up with everything from a retirement plan to health insurance.