Gas Prices Are Nearly $1 Cheaper Than They Were a Year Ago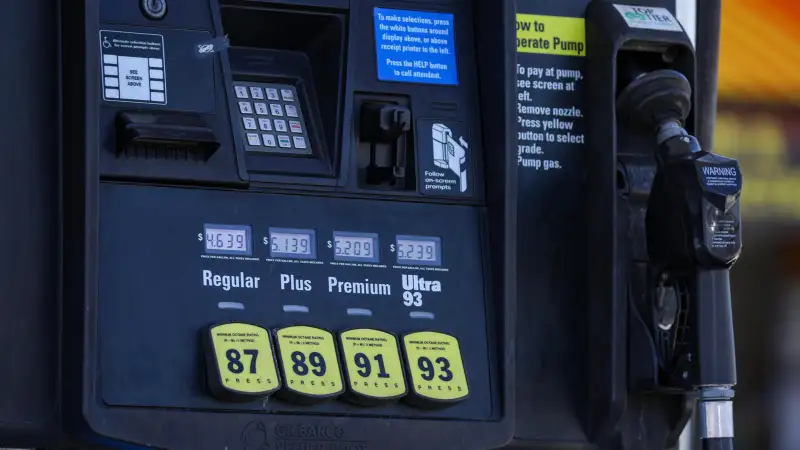 Across the country, a gallon of gas now costs $3.53 on average, according to data from AAA. That's almost $1 cheaper than this time last year, when prices averaged $4.47. And it's about $1.50 less than last June, when gas prices peaked at over $5 per gallon.
Even though gas prices usually rise in the spring and summer, experts don't expect a major spike in the next few months.
"The relief at the pump has been significant," Patrick De Haan, head of petroleum analysis at GasBuddy, said in a blog post on Monday. "Barring a major hurricane or series of refinery outages," he added, "the national average may not end up hitting the $4 per gallon mark — something that will make most motorists very happy."
Why are gas prices falling?
Much of the decline in gas prices is attributable to falling crude oil prices, which account for about half of what you pay for a gallon of gas at the pump. Right now, West Texas Intermediate crude oil prices are hovering around $70 per barrel. A year ago, prices were much higher at about $114 per barrel.
Concerns about a weakening global economy and possible recession have been pushing oil prices lower despite a new round of OPEC+ production cuts that took effect this spring. GasBuddy's analysis also points to ongoing concerns over the debt ceiling, which is also putting pressure on oil prices.
"Increasing demand for gasoline would usually drive pump prices higher, but the cost for oil has remained low lately," AAA spokesperson Andrew Gross said in a blog post last week. "Drivers should benefit from stable pump prices as Memorial Day draws near."
More from Money:
Drivers Are Shopping Around for Cheaper Car Insurance as Premiums Soar