Gas Prices Are Falling, and Drivers Can Expect Even Cheaper Fuel Costs Ahead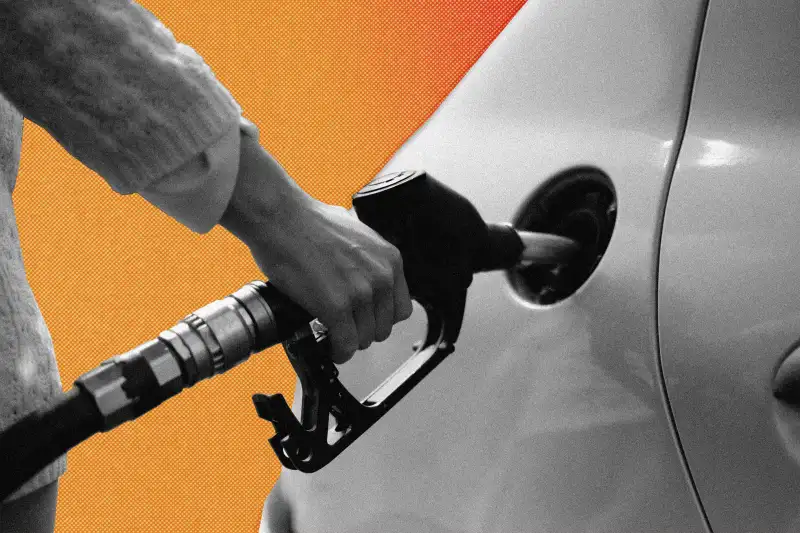 Eddie Lee / Money; Getty Images
Gas prices are finally coming down after rising during much of 2023, and the downward trend could continue even though oil supply cuts from Saudi Arabia and other oil-producing countries in the OPEC+ group took effect Monday.
Oil prices have fallen in the past few weeks amid concern about demand weakening if the global economy slows down later in the year.
Lower oil prices have made way for cheaper fill-ups for U.S. drivers. The national average for a gallon of regular gasoline was $3.58 on Monday, which is 6.3 cents lower than a week ago, according to a report from GasBuddy, a price comparison app.
"The drop in the national average has gained momentum," Patrick De Haan, GasBuddy's head of petroleum analysis, said in the report. "Oil prices have come under additional selling pressure alongside wholesale gasoline prices, giving retailers room to pass on the lower prices."
Crude oil, which accounts for 50% of what you pay for a gallon of gas, was trading at around $75 per barrel on Monday, down about $8 since April 12, according to the West Texas Intermediate measure.
Why gas prices are falling
Up until about two weeks ago, gas prices had been rising for much of 2023. The current average is still more than 40 cents per gallon higher compared to the start of the year, but the outlook is improving for drivers who are sick of high prices.
De Haan says gas prices could continue to decline in the weeks ahead as the refinery maintenance season concludes, meaning oil supply is likely to tick up.
The auto club AAA made a similar prediction in a recent report, sharing that the national average may have peaked for the time-being when it hit $3.68 in mid-April — the record so far in 2023.
"As long as the oil cost keeps wobbling around the low to mid $70s per barrel, drivers will benefit when they fuel up," AAA spokesperson Andrew Gross said.
The April high came a few weeks after the OPEC+ announcement of supply cuts, which caused oil and gas prices to spike. But the output reduction was already priced into the oil markets by the time it kicked in on Monday, so drivers probably don't need to worry about gas prices rising any further.
Where gas prices are lowest (and highest)
Gas prices are below $3.20 in five states in the South, where drivers benefit from their proximity to refineries and lower taxes. Drivers are paying as much as 50% more than that in the most expensive states.
Average gas prices are highest in Nevada ($4.21), Washington ($4.55), Arizona ($4.72), Hawaii ($4.75) and California ($4.83), according to GasBuddy.
Prices are lowest in Mississippi ($3.05), Texas ($3.14), Louisiana ($3.15), Alabama ($3.17) and Arkansas ($3.17).
More from Money:
The Average New Car Is Finally Selling Below the Sticker Price Again