Why Gas Prices Just Spiked 20¢ a Gallon in Parts of the U.S.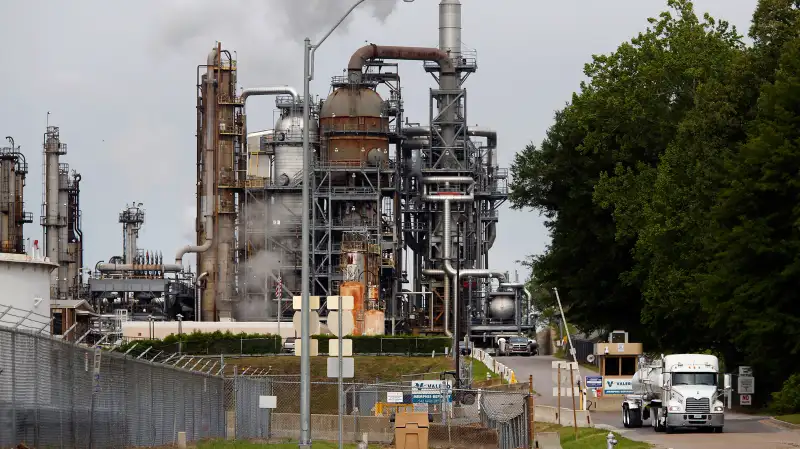 Luke Sharrett—Bloomberg via Getty Images
Nearly everywhere around the country, gas prices have been dropping week after week since the middle of summer, and the consensus forecast called for prices to just keep on decreasing in fall and early winter. Until very recently, prices at the pump were cooperating, with prices under $2 per gallon becoming commonplace, and every state now averaging less than $3 for a gallon of regular.
Suddenly, however, the trend has taken a U-turn. According to the AAA Fuel Gauge Report, the national average as of Thursday stood at $2.31, roughly 2.5¢ more than it was as recently as Monday. This wouldn't seem like much of a big deal except for the fact that it's a break from the established late summer-early autumn pattern: At the start of this week, national prices dropped in 43 of the previous 49 days.
What's more, drivers in some parts of the country have been shocked to see prices spike this week, sometimes to the tune of 10¢ or even 20¢ increases overnight. In central Florida, for instance, the typical price for a gallon of regular was $1.95 on Tuesday, and then $2.15 on Wednesday morning, the Orlando Sentinel reported. Drivers in parts of Missouri have seen prices increase 13¢ to 20¢ over the past few days too.
As is usually the case when gas prices mysteriously rise even when they've been forecast to retreat, refinery issues are being blamed for the current increases. Oil refineries in the Gulf Coast and the Midwest are undergoing scheduled maintenance right now, and apparently the slowdown in production is causing price increases.
And for a large swath of the country stretching from North Dakota to Kentucky, and east-west from Ohio to Oklahoma, it looks like drivers can expect gas prices to keep rising in the days to come. GasBuddy anticipates average price increases of 10¢ to 30¢ per gallon over the next week throughout the Midwest.
Bear in mind, of course, that even as gas prices inch upward, they're still far less expensive than they were one year ago—when the national average was $3.27. Also, despite the recent spike, the overall forecast still calls for gas prices to decline in late autumn and early winter, and prices under $2 per gallon could be back in much of country by year's end.