These Celebrities Have Donated More Than $2 Million to Florida Students' Anti-Gun March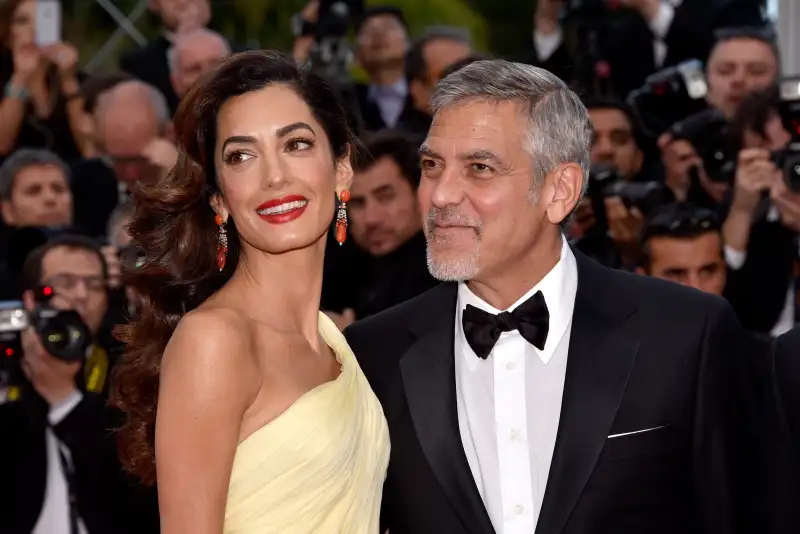 Clemens Bilan - Getty Images
First, George and Amal Clooney pledged to donate $500,000. Then Steven Spielberg did the same. And then Oprah Winfrey did it, too.
In less than 24 hours, major celebrities have joined thousands of people all over the world to raise more than $2 million for the March For Our Lives, the upcoming gun control march being organized by the surviving students of last week's high school shooting in Parkland, Florida.
The march, which will take place on Saturday, March 24 in Washington, D.C., is part of a movement started by the students of Marjorie Stoneman Douglas High School in Parkland, Fla. to demand that "their lives and safety become a priority and that we end gun violence and mass shootings in our schools today," according to the event's website. The students' goal is to pressure lawmakers into enacting meaningful gun control legislation.
"Amal and I are so inspired by the courage and eloquence of these young men and women from Stoneman Douglas High School," Clooney said in a statement. "Our family will be there on March 24 to stand side by side with this incredible generation of young people from all over the country, and in the name of our children Ella and Alexander, we're donating 500,000 dollars to help pay for this groundbreaking event. Our children's lives depend on it."
The fundraising campaign was started by Cameron Kasky, a student at Stoneman Douglas, who said the money will go towards the organizing process required for the march, with any leftover funds going to the victims' families.
Winfrey highlighted the "inspiring young people" planning the march when she announced her pledge to donate to the rally on Twitter.
Spielberg and his wife Kate Capshaw also pledged $500,000 as did another Hollywood power couple, Marilyn and Jeffrey Katzenberg, who is a film producer and former CEO of DreamWorks Animation.
"The young students in Florida and now across the country are already demonstrating their leadership with a confidence and maturity that belies their ages," Spielberg said in a statement to Reuters.
The Valentine's Day shooting at Stoneman Douglas High School was one of the deadliest school shootings in American history, killing 17 people including students, administrators, coaches and faculty. Nikolas Cruz, the 19-year-old suspected shooter who was a former student at Stoneman Douglas High School, has been charged with 17 counts of premeditated murder.