Sensing Economic Turmoil Ahead, George Soros Returns to Trading
Money is not a client of any investment adviser featured on this page. The information provided on this page is for educational purposes only and is not intended as investment advice. Money does not offer advisory services.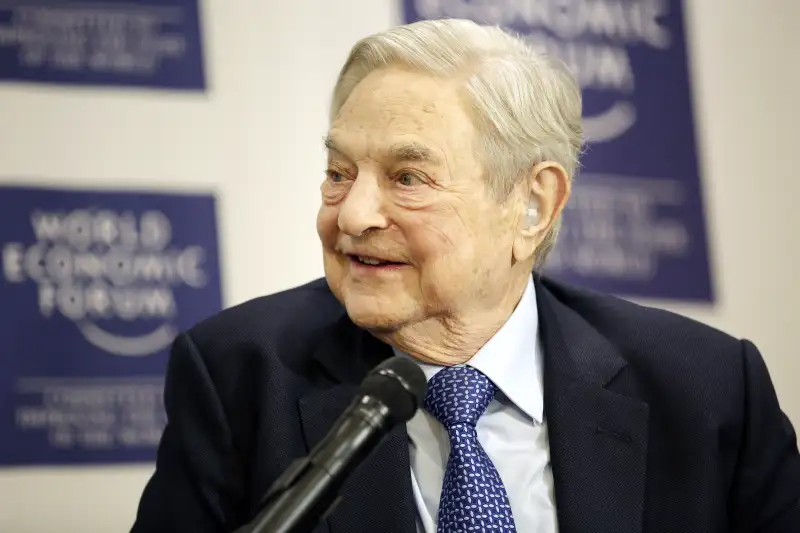 Bloomberg—Bloomberg via Getty Images
Billionaire investor George Soros seems to be be worried about the state of the economy.
That's because, after a long hiatus, the prominent hedge-fund founder is trying to profit from economic troubles that he clearly thinks are on the horizon. Spurred by concerns about the negative global economic outlook, Soros recently directed a series of large-scale bearish investments, the Wall Street Journal reported.
Soros Fund Management, which manages $30 billion, has sold stocks and bought gold and shares of gold miners. Gold is often viewed as a haven by investors during tumultuous economic times. So far, Soros' ventures into gold are on the rise: His shares in Barrick Gold Corp. have netted his firm more than $90 million since the first quarter.
Before you rush out to emulate the billionaire investor's gilded inclinations, it's important to bear in mind that gold should never make up more than 10% of your portfolio. That's largely because it's unpredictable, moving suddenly and unexpectedly, like when prices dropped last year when the Federal Reserve was poised to raise interest rates. Since prices will fluctuate vastly throughout your lifetime, it's also not likely to net you sizable returns over the long term.
Still, the investments represent a shift for Soros, who rose to prominence with a famous bet against the British pound in 1992 that led to $1 billion in profits. In recent years, he hasn't done much investing of his own, until earlier this year, when he began to spend more time in the office directing trades.
While his recent investments reflect a gloomy economic outlook, they appear to have some merit. Investors have been concerned for months about global downticks like falling energy prices and economic turmoil in China and Brazil.
At home, U.S. stocks have risen only slightly after suffering staggering losses earlier in the year, and first-quarter economic growth fell below expectations. More recently, May's jobs report marked the second month in a row to which employers added a disappointing number of new workers to their ranks. The Fed will now have to determine whether the economy is still strong enough for the first rate increase in six months.
Soros is particularly skeptical of the Chinese economy because he doesn't think the nation is willing to participate in the transparent political system that's needed to enact lasting economic reforms. "China is facing internal conflict within its political leadership, and over the coming year this will complicate its ability to deal with financial issues," he told the Journal.
So far, Soros' investments have been met with mixed results. But it's also worth noting that the last time the billionaire became deeply involved in his firm's trading was 2007. Then, his bearish investments (spurred by worries about housing) scored him $1 billion in profits.