How 'Get Out' Star Daniel Kaluuya Went From Working-Class London to Oscar Nominee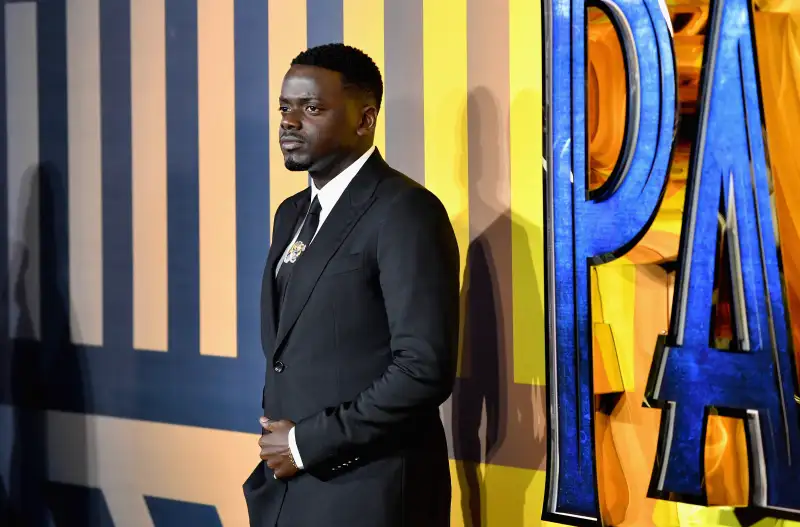 Gareth Cattermole—Getty Images for Disney
The last year has been a phenomenal one for Daniel Kaluuya.
Since the releases of Best Picture Oscar nominee Get Out early last year and the blockbuster Black Panther in February, Kaluuya went from a little-known actor to becoming the youngest black man nominated for Best Actor at this year's Academy Awards ceremony.
At just 29-years-old, he grew up in London's Camden borough, a working-class neighborhood where he confronted crime and police brutality everyday. He paid his way through community theater classes and got his first major acting gigs without an agent.
Here's how Kaluuya worked his way out of the streets of London to becoming an Oscar nominee.
Kaluuya paid £5 a class to study acting when he was a kid.
Kaluuya was born in 1989 in London, where his Ugandan mother immigrated to raise him and his older sister. They lived in council estates, which are government-provided public housing, until he was two years old. They then moved to a home in a borough of London called Camden--one of the most diverse areas of the city, but also one with high crime rates.
Even while in Camden, Kaluuya's mother received benefits from the government similar to American welfare, the actor told Vice in 2017. Kaluuya described Camden as a "dark place," due to its large drug market and prolific drug dealing within the city.
Despite not having the connections or resources to break into acting as a child, he got involved in theater early on. During elementary school, Kaluuya paid £5 a class to study improve at a local community drama school. At 9, he even won an award for a play hewrote and performed himself, he told Interview Magazine.
Kaluuya landed his first acting gig around the age of 16. BBC directors needed someone who could play a "street" kid for the film Shoot the Messenger, and found him acting near a church, he told Vice. Following that, and still without an agent, Kaluuya managed to land a gig writing for the British TV show Skins.
Having taught himself acting using just community theater classes, Kaluuya now advocates for funding to the arts: "I'm a product of these free and cheap organizations," he told Esquire UK. "Stories are a reflection of the kind of people who get to write them."
Matt Kennedy—Marvel Studios/Walt Disney Pictures
He's filed a lawsuit over police brutality.
His breakout role in Get Out detailed how both microaggressions and direct racism are prevalent in everyday life for black people. To Kaluuya, who dealt with police brutality first hand, this message hit close to home.
A year after the young actor left Skins, London police pulled Kaluuya off a bus to Camden because he met the description of a drug dealer. In a lawsuit filed to the London High Court for £50,000 (almost $70,000) in 2010, Kaluuya claims police officers aggressively handcuffed him, pinned him down with their feet, kicked him in the legs and stomach, and later strip searched him in police custody.
The lawsuit also claims the police did not read him his rights and doctors confirmed he had internal bruising to his ribs, chest, and back from the incident, according to documents obtained by the Evening Standard.
The actor revealed getting stopped by the cops was nothing new. "Being young, working class and black, everything you do is policed," he said.
Kaluuya still has a hustle mentality.
In the wake of his Academy Award nomination, Kaluuya is currently riding the massive success of Black Panther's release, in which he played a tribal leader in the imaginary country Wakanda.
Later this year, he'll also star in Steve McQueen's newest thriller Widows.
In midst of his acting gigs, Kaluuya also said he will focus on writing a TV series about life in London that he workshopped at the Sundance Screenwriters Lab last year.
"It's still a hustle!" Kaluuya told The New York Times. "You crack on."