Money is not a client of any investment adviser featured on this page. The information provided on this page is for educational purposes only and is not intended as investment advice. Money does not offer advisory services.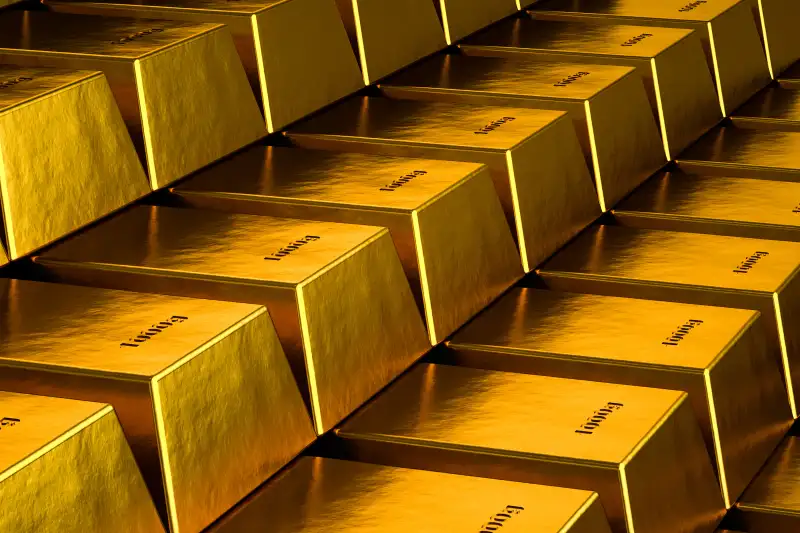 Individual retirement accounts (IRAs) are tax-advantaged and can help you save for retirement. A precious metals self-directed IRA holds physical gold or other precious metals under guardianship for the IRA account holder, instead of paper assets.
Goldco is one of our best gold IRA companies. Read on to see our full review of the company's offerings.
Best for customer service
Goldco has many reviews on both the BBB website and TrustPilot, and tons of those reviews highlight the company's excellent customer service.
Goldco IRA pros and cons
Pros
A+ BBB rating
4.8 TrustPilot rating
Provides educational resources on their website
Cons
Lack of information about fees on the site
Preferred minimum to open a gold IRA is $25,000
Goldco pros explained
A+ BBB rating
The Better Business Bureau (BBB) rates companies using several factors, including customer complaints, operational practices, time in business, advertising and government actions. Goldco has earned the BBB's highest rating of A+ and has been BBB-accredited since 2011.
4.8 TrustPilot rating
Golco also has a 4.8 rating on TrustPilot, and more than 1,000 reviews — 91% of which have five stars. Many of the reviews call out Goldco's impressive customer service.
Provides educational resources on their website
Thanks to a robust educational section of Goldco's website, customers and prospects alike can find ample news and articles on the precious metals market. Visitors to the Goldco website can learn how to buy gold in an IRA and find information on everything from the Federal Reserve to Social Security and how to pay off debt in retirement. Goldco even has a three-part guide on gold IRAs that covers how gold IRA works, which includes rules you need to know before investing in one and actionable tips for diversifying your retirement portfolio.
Goldco cons explained
Lack of information about fees on the site
While the company has plenty of FAQs and educational information on its site, it is not transparent about fees.
Preferred minimum to open a gold IRA is $25,000
Goldco preferred minimum investment to open a gold IRA is $25,000. The site says that you can purchase precious metals without an IRA, though.
Goldco Gold IRA offerings
Goldco offers its customers precious metals IRAs and the option to purchase gold and silver directly.
Gold IRA
A gold IRA can hold physical gold in various forms such as bars, ingots and coins. Goldco says it works with mints around the world to source gold coins that are IRA-eligible, meaning they're 99.5% pure. The company offers a buyback guarantee for IRA-approved gold coins as well.
By IRS rules, all IRAs must have custodians, whom the IRA owner authorizes to manage and protect the assets. Goldco stores your gold assets in a secure depository, which the IRS also requires. Once you reach the age of 59 1/2, you may begin to withdraw the assets without penalty either in their original form or as cash raised by sales of the precious metals.
Silver IRA
Similar to the gold IRA, Goldco's silver IRA allows you to deposit silver coins, bars and ingots into your Goldco precious metals IRA. The same is true for palladium and platinum.
Silver coins must be 99.99% pure to be eligible for your IRA. Goldco has been known to offer a special silver bonus to customers who open a precious metals IRA.
Gold coins
You have the option to purchase gold coins outside of a precious metals IRA. If you don't open a gold IRA, you can buy these coins directly from a Goldco specialist, and your assets will either be delivered to a depository of your choice or directly to your home. You can choose from coins sourced from mints in the U.S., U.K., Australia, Canada, Netherlands and New Zealand. For example, you can call Goldco to order the U.S. Mint's 2022 Gold American Eagle coin, the Gold American Eagle Proof coin, the 2020 Australian Striped Marlin coin or the Royal Dutch Mint's Gold Valor coin.
Gold bars
Goldco offers gold bars that, like its coins, are IRA-eligible or available for private purchase. These gold bars have various producers and come in several different sizes and weights. As with its coins, you must speak to a specialist to purchase these assets, and you can have them placed in your IRA, sent to a depository or mailed to your home for safekeeping.
Silver coins
Silver coins offered by Goldco include the U.K.'s Silver Britannia series, the Australian Crocodile, the Silver Veteran and the Silver WWI and WWII coins. You even have the option to purchase a 1 oz. Chuck Norris "Five Principles" silver coin minted in New Zealand. This coin is mailed in a wooden box with a certificate of authenticity, and it isn't IRA-eligible. Altogether,
Silver bars
Just like their gold counterpart, Goldco's silver bars can be purchased for use in your precious metals IRA or to privately hold. They also come from various producers and are different weights.
Goldco Gold IRA pricing
When it comes to Goldco's pricing, its website isn't transparent. However, a company representative previously told Money that Goldco charges no fees of its own, but the gold IRA custodian charges a $50 setup fee, and $80 for annual maintenance. Storage (including insurance) ranges from $150 to $200 annually.
Gold IRA financial stability
Goldco is a California-based, privately held business. The firm has earned an A+ rating from the BBB and, according to its site, has placed over $1 billion in gold and silver.
Gold and other precious metals are often considered stable investments since they can help hedge against market volatility — one of the biggest risks people face in retirement — and inflation. But gold prices are not guaranteed to increase over time, and don't offer dividends, so financial advisors tend to recommend a small portion of your investment portfolio, like 5% or less.
Goldco Gold IRA accessibility
Availability
There is a $25,000 preferred minimum initial investment to open a gold IRA with Goldco. Goldco customers must have a company representative walk them through the process of opening an account — and as previously mentioned, excellent customer service is part of what makes Goldco one of our best gold IRA companies.
Contact information
Goldco offers basic information about gold and other precious metals IRAs on its website. You can also request a free kit of printed, audio and visual information, which the company will mail to you. For any other questions, you can get in contact with Goldco by phone or using the chatbot on its website. To open an account, you must call an account representative by phone at 1-855-450-1394. To receive the fastest response, the company says to call Monday through Friday, between 7 a.m. and 4 p.m. PST.
User experience
While easy to navigate, the Goldco website mostly focuses on advertising and marketing itself. Users can view testimonials, endorsements and a collection of articles about general investing, retirement planning and banking regulations. If you want specific information (such as pricing or product selection), you'll need to call Goldco's customer support and speak to a representative.
Goldco Gold IRA customer satisfaction
Goldco receives positive reviews from several consumer rating sites. Thousands of customers across multiple third-party review platforms give Goldco a consistent 4.8-out-of-five star rating. Customers mention Goldco's strong communication, quick processes, specialist knowledgeability and accommodating nature. A small percentage of reviewers complain about high markups, misleading information and delayed payouts. Just over 20 complaints were filed with the BBB in the last three years, and Goldco has responded to them all.
Goldco Gold IRA FAQ
What is a gold IRA (individual retirement account)?
A gold IRA is a type of individual retirement account that holds physical gold instead of traditional assets like stocks or bonds. These are sometimes known as precious metals IRAs, as they can include silver, platinum and palladium. With a gold IRA, an IRS-approved custodian administers and manages your physical assets.
What are Goldco's storage options?
By law, your gold must be held in a recognized depository, which Goldco arranges. A Goldco representative told Money that storage (including insurance) fees range from $150 to $200 annually.
How we evaluated the Goldco Gold IRA
We evaluated Goldco based on the following factors:
Account offerings, including what kinds of metals customers can invest in
Information (or lack thereof) on pricing
Customer experience and satisfaction according to trusted third-party review sites such as the BBB
Availability across the U.S.
Summary of Money's Goldco Gold IRA review
Building a diversified investment portfolio that aligns with your goals, timeline and risk tolerance is one of the best money moves you can make. It can help protect your retirement savings from some of the biggest risks people face in retirement, like market volatility. A Goldco gold or precious metals IRA is one way to get exposure to gold and diversify your portfolio.
The California-based company consistently receives excellent customer reviews on trusted sites like the BBB. Additionally, Goldco provides educational resources on its website at no cost.
That being said, investing in a precious metals IRA with Goldco may not be for everyone as there is a high preferred investment minimum. And overall, financial advisors tend to recommend you not invest more than 5% of your portfolio in alternative assets like precious metals, since they won't earn dividends and their values aren't guaranteed to increase over time.