Why Goldman Sachs Only Fires a Few People at a Time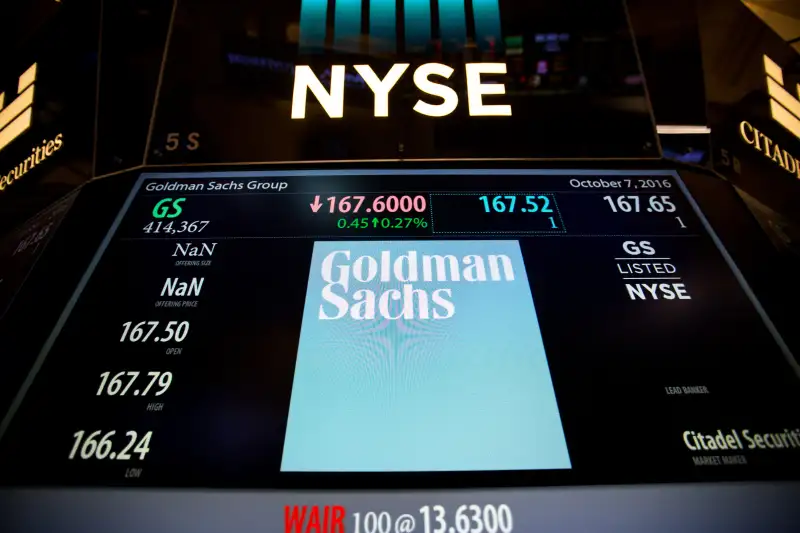 Bloomberg—Bloomberg/Getty Images
Goldman Sachs has laid off 443 people this year, but the investment bank has kept its job cuts under the radar by letting people go by the dozens rather than the hundreds, which keeps it from having to notify regulators of "mass layoffs."
Goldman Sachs has disclosed to state regulators seven different instances of job cuts this year, Bloomberg reports. New York state law requires that companies file a notice with the state when they cut jobs in many circumstances, and if those job cuts total 250 or more, they have to notify the state of "mass layoffs." Although Goldman Sachs has shed the highest number of employees this year since 2008, when it laid off 900 during an economically punishing year, 2016's reductions in head count have gone largely unnoticed.
When banks, especially high-profile ones like Goldman Sachs, downsize the number of people they employ, it can send a signal to investors and to the market about how they're doing and if they're struggling. Keeping job cuts low-key avoids the negative connotation a big layoff suggests, Jeanne Branthover, a partner at DHR International, an executive search firm, told Bloomberg. "This is more, 'We're having layoffs and we don't want to explain it,'" she said.
Of course, there are strategic business reasons to cut jobs a few at a time: If business in a particular area rebounds quickly, it is easier for a company to add back a smaller number of employees than to try and re-staff a gutted department.