Should I Get My 70-Something Mom a Chromebook for Christmas? (And If so, Which One?)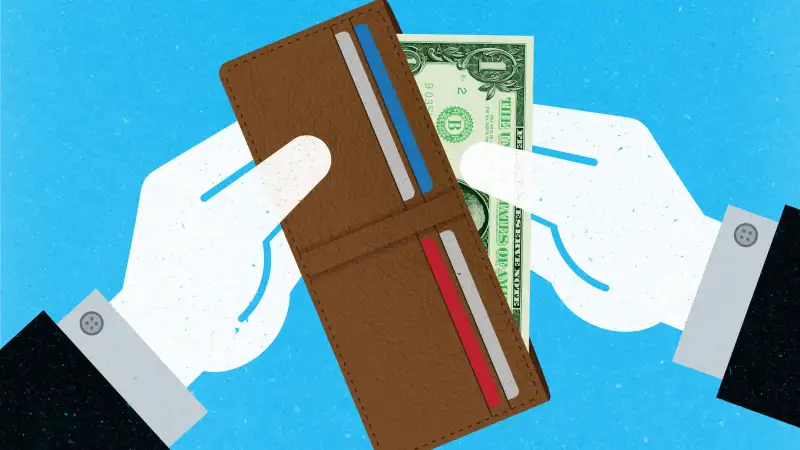 Q: Hi! How are you? I'm looking for a good Chromebook for my mother, who is in her seventies. We tried a bunch at Best Buy the other day and she didn't like the really small ones, but she seemed to like the larger ones. Which one would be the ideal one to get for her?
A: Hi! I am fine, thank you.
I know you didn't ask but for what it's worth, I happen to like Chromebooks. I think they're great machines for couch surfing and they make good primary computers for situations such as the one you've described.
You might encounter salespeople who will try to talk you into a Windows or Mac machine, but pressing your index finger against their lips while whispering "No. Chromebook, please." firmly and without breaking eye contact should set them straight.
For the purposes of this Q and A, we'll skip Chromebooks with screens 11.6 inches and smaller since your mom didn't like those as much. I'll highlight 13.3-, 14-, and 15.6-inch models, each with their own strengths, weaknesses, and price points.
A Chromebook Primer
What are Chromebooks? They're computers that rely mainly on Google's Chrome web browser for just about everything. You don't install traditional software and most of your data is backed up and synchronized online with Google. Chromebooks are traditionally inexpensive and "disposable" in the sense that if the Chromebook you're using is lost, destroyed, or stolen, you can simply buy a new one, log into it, and all your stuff would be there.
My former colleague Jared Newman has an excellent primer here that outlines various Chromebook strengths. I'd add that they're virtually virus-proof as well, which is another huge selling point. The main cons are that they don't run traditional software such as iTunes or popular games, hardware quality – especially screen quality – can be on the iffy side, and they can be underpowered in some of the lower-end models.
Asus Chromebook 13 ($199 list)
The Asus Chromebook 13 (also know as the C300 series) is a strong option given its price point. It lists for $199, but Amazon just dropped it to $179, which is a pretty good deal. You should be able to find it for around $200 elsewhere, though some places still have it listed at around $230. Go for the model with four gigabytes of RAM (go for four gigabytes of RAM on any Chromebook model, actually).
This Chromebook has a so-so processor, but excellent battery life. And the screen is decent, but nothing to write home about thanks to its relatively low resolution. This is a good option if Mom is going to be moving the machine around from place to place and doesn't want to worry about the battery. It weighs less than three pounds as well.
HP Chromebook 14 ($279 list)
An extra $80 or so steps Mom up to the HP Chromebook 14, which gets her a slightly larger (and much better) screen, a more efficient processor (quad-core compared to dual-core), and four gigabytes of RAM. Remember: always, always, always go for four gigabytes of RAM.
This one's main selling points are its high-resolution display and its relatively nimble processor. Battery life is pretty good, at north of eight hours, and the machine tips the scales at just shy of four pounds. It's new to the market and hard to find right now: Best Buy carries it at $280 but is out of stock; Amazon has it for $250, which is a good deal (make sure to select the "Quad Core Celeron" and "4 GB RAM" options on Amazon's product page).
Acer Chromebook 15 ($449 list)
If Mom wants a big screen and isn't going to be moving the computer around a lot, the Acer Chromebook 15 is an excellent machine. There are a few models available, but the sweet spot is the one with the Core i3 processor and four gigabytes of RAM. I'm not sure if I've mentioned it yet, but you should always, always, always go for four gigabytes of RAM when buying a Chromebook.
This Chromebook has a great trackpad and keyboard, and a very nice 15.6-inch antiglare screen. It's also powerful enough to handle just about any task you'd throw at it. It's big, though, so it's not great for porting around (it weighs nearly five pounds). It's also expensive, as you may have noticed, but as Chromebooks go, this one's got very few tradeoffs relative to other Chromebooks. You can find it for $419 at Best Buy and Amazon.
Doug Aamoth lives in Boston and has spent more than two decades in the technology industry, working for consumer electronics retailers, support centers, startups, cybersecurity providers, and media companies.
Read next: These Are the Top 10 Gadgets of 2015