Google Is Now A Licensed Mortgage Broker in California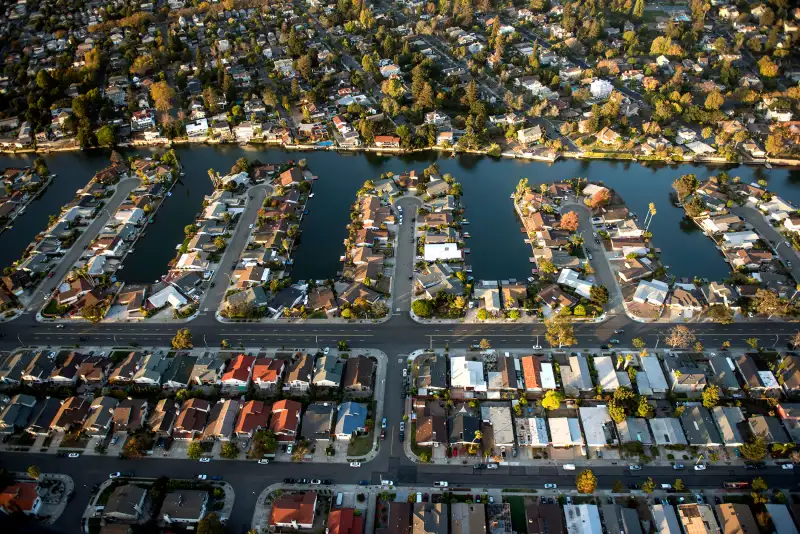 David Paul Morris—Bloomberg via Getty Images
People all over the world use Google Earth to zoom in on their childhood homes, show friends their backyards, or look at the street view of a house they might want to buy. But that's old news.
Now people interested in the California real estate market can use Google to browse over 300 mortgages from more than 75 different lenders for their house hunting. The tech giant launched a Google Compare Mortgages Feature on Monday in the Golden State.
Normally, if consumers want to shop around for a mortgage online, they have to do some research on sites like Bankrate and HSH. Google's new tool allows users to purchase or refinance their mortgage by inputting basic information about your existing property value and credit score. If you use the guided search function, the Mountain View, Calif.-based licensed broker even offers friendly reminders like "a bigger down payment gets you a lower interest rate" and "a better credit score gets you a lower interest rate and better financing options."
Note that Google is limited its services to that of a broker, not a lender. In order for the service to be free to consumers, Google says it is "compensated by mortgage lenders" without endorsing any lender in particular. Google has teamed up with LendingTree and Zillow, along with other lending partners, to power much of the lending data the Compare tool uses.
Google's newest tool follows its other Compare features, including Google Compare Auto Insurance and Compare Credit Cards. The company has not announced when it plans to expand the Compare Mortgage feature to the rest of the country, but it's already tested the tool on a larger scale in the U.K.