Here's Another Stealth Way the Rich Are Getting Richer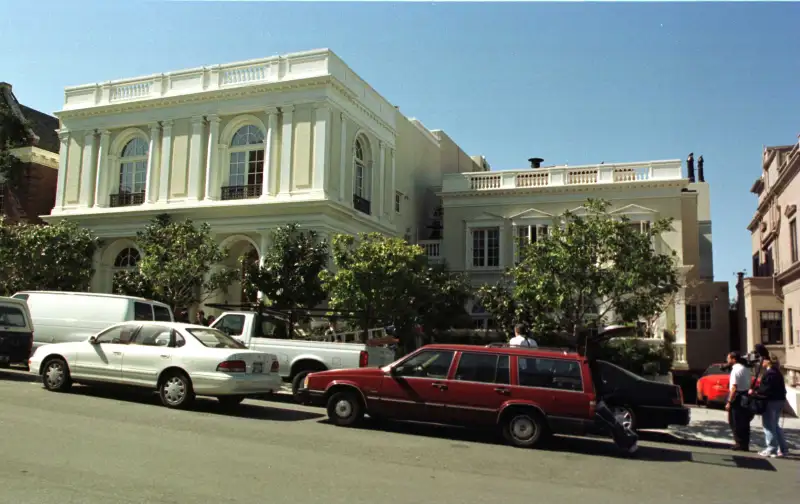 Andrew Shawaf—Getty Images
We all know that the "rich keep getting richer." Apparently, so do their homes.
On Wednesday, real estate site Trulia released data revealing which housing markets across the country that have grown the most over the last 30 years. It probably comes as no surprise that the most expensive areas in 1986 have increased in value at a much quicker pace than the poorest areas have. But it's still astonishing to see just how wide the gap between rich and poor areas has become.
The data confirms much of what economists have been reporting at least since the end of the Great Recession: The gap between the richest and poorest Americans is growing in nearly every facet of everyday life, including income, housing, and employment.
What's more, if your family was wealthy enough to own a home in an expensive city 30 years ago, you've reaped a disproportionally high benefit assuming that the property has remained in your possession. "Those who were able to buy the most expensive homes in the U.S. have experienced a much greater return on their investment that the rest," the study explained. "In 1986, the average price of a home in the most expensive metros was $127,058, or 144% more expensive than the average price of $52,022 in the least expensive. By 2016, the most expensive metros grew to an average price of $493,504, or 319% more expensive than the average price of $117,827 in the least expensive metros."
Most strikingly from the Trulia report, the median home in San Francisco (the most expensive city in the country in 1986) has increased by 557% over the course of 30 years. The median home in San Francisco today is $897,520 more expensive than it was in 1986. Trulia notes that one possible explanation for the home value growth in San Francisco is caused by income growth, which increased more than 200% in the California city over 30 years.
The rise of housing prices in San Francisco is one of the main reasons it's routinely named the least affordable city in the U.S. Some San Francisco area teachers say they are forced to commute two hours to work every day since they can't pay the housing prices that would keep them closer to their jobs.
Read Next: These Are The Best Cities for Homeowners
In addition to San Francisco, nearby San Jose has likewise experienced a huge increased in home values. The median home in San Jose cost around $155,000 in 1986; it's up to $923,000 today, a rise of $768,000. For that matter, California in general has led the country with steep home price increases. Median home prices in Orange County and Oakland, Calif., for instance, have both shot up around $500,000 over the past 30 years.