Gap Between the Rich and Poor Is Getting Even Wider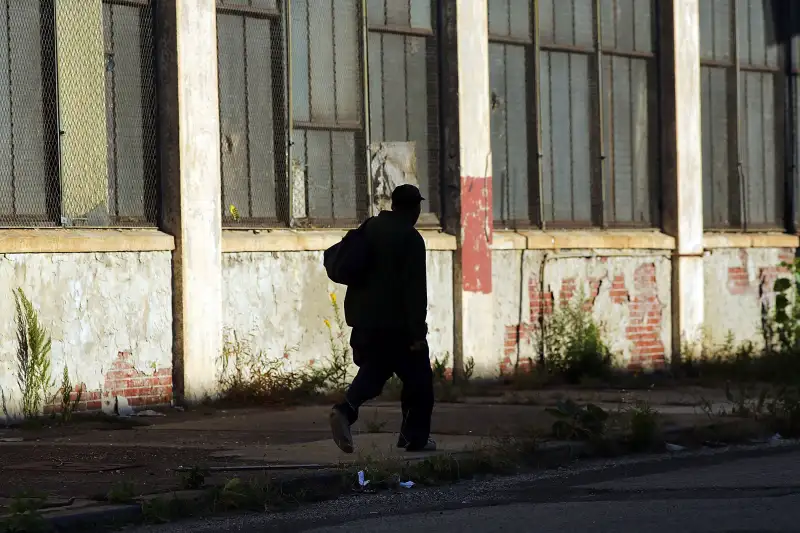 Spencer Platt—Getty Images
With the overall economy on the rebound, many Americans have reason to be optimistic. But for those who live in poorer areas, tough times have only been getting tougher, a new report has found.
While the economy has grown every year since 2010, the gap between rich and poor is only widening, according to a report from the Economic Innovation Group, a newly-created non-profit research and advocacy group. The organization created a tool called the Distressed Communities Index, which measures community well-being in neighborhoods across the country.
The index found, for instance, that employment in the most prosperous U.S. neighborhoods increased by more than 20% between 2010 and 2013. Meanwhile, in the bottom-ranked neighborhoods, one in 10 businesses closed down during that same time period. In these struggling communities, more than half of adults don't have a job, and almost 25% don't have a high school diploma.
Unlike wealthier areas that are welcoming more residents, population growth in poorer areas is flat or decreasing. The average home in poorer areas was built in 1959, as opposed to the nation's most well-off areas, where the average house was built 30 years later.
"It's almost like you are looking at two different countries," Steve Glickman, executive director of the Economic Innovation Group, told the New York Times.
The most well-off cities on the list are located in the Midwest or West. Three Dallas suburbs—Flower Mound, Allen, and Frisco—currently top the index's ranking of most prosperous cities. On the other end of the spectrum, Camden, N.J., Cleveland, and Gary, Ind., rounded out the bottom of the list.
The study also found that poverty and privilege are often next-door neighbors, with thriving zip codes located near more struggling neighborhoods. The group calls this phenomenon "spatial inequality."
Read next: 6 in 10 Americans Will Experience Poverty
For instance, five of the most thriving cities are located in Texas. While suburbs of Dallas, Austin, and Houston are experiencing an economic boom, Texas overall had more distressed communities than any other state. San Antonio is ranked as the most spatially unequal city in the country, with big economic differences between well-off northern zip code 78258 and struggling 78207, located west of the downtown area.
"Instead of lifting distressed communities, the recovery has left them and their residents even further behind," the report said.