These Are The Best Cities for Homeowners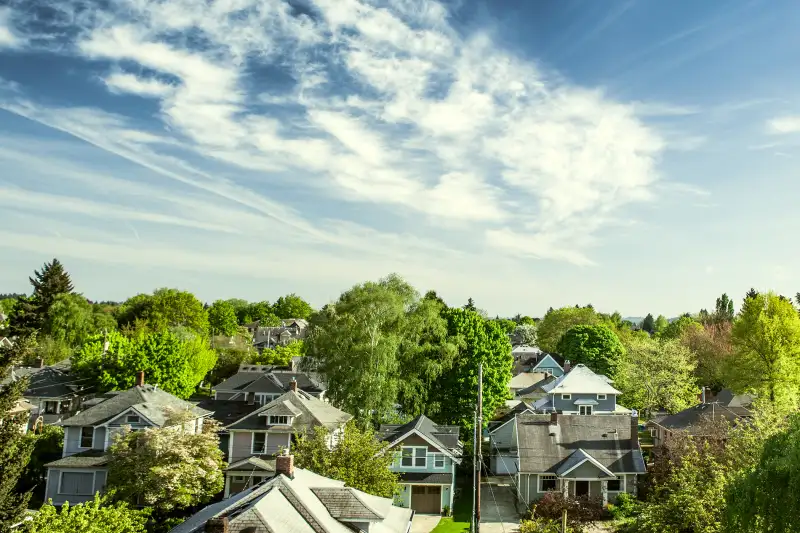 Hipsters flock to Portland, Oregon for its thriving arts scene and local coffee houses and breweries. It turns out they might have another compelling reason to move to the City of Roses: It's a great place to own a home.
After analyzing metro areas for housing affordability and associated costs of owning a home, Portland ranked as the best U.S. city for homeownership in a report released by Bankrate.com on Wednesday. The city soared to the top largely due to its affordable homeowners' insurance, low foreclosure rate and reasonable energy costs.
The study equally considered eight factors: home affordability; home price appreciation; property taxes; homeowners' insurance; energy and maintenance costs; foreclosure rates; and how rapidly rents in the past six years.
Portland secured the top slot despite its substantial home price increases. In June, it saw the highest year-over-year increase, at 12.6%, in home prices among 20 major metro areas, according to the S&P CoreLogic Case-Schiller home price index released Tuesday. That's compared to the 5.1% annual gain in home prices nationwide.
"If you're renting in Portland, you're likely seeing your rent go up every year," said Bankrate.com analyst Claes Bell. "But buying now and locking in your housing costs could be beneficial. People who are buying in now can still expect decent appreciation."
Behind Portland was Phoenix; Atlanta; Las Vegas; and Minneapolis/St. Paul. Phoenix and Las Vegas both have recovered rapidly since the housing crisis, Bell said.
"The flip side of the housing crisis is it did lower home prices to the point where they are more attainable for people on an average income," he said.
Hartford, Conn. was ranked as the worst city for homeownership, weighed down by sky-high property taxes and homeowners' insurance, as well as high utility and maintenance costs. The New York City metro area placed second-to-last on the list due to its high property taxes and maintenance costs. Providence, Los Angeles and Buffalo rounded out the remainder of the bottom five.
"We found that smaller and medium sized, up-and-coming cities, were the ones than did well, rather than some established cities like Los Angeles and New York," Bell said.
If you're thinking of buying a home, regardless of location, now might be the time to make your move, with mortgage rates this summer near all-time lows. Average 30-year fixed rates averaged 3.56% last week, according to