Just 41% of Couples Split the Down Payment on Their Home Equally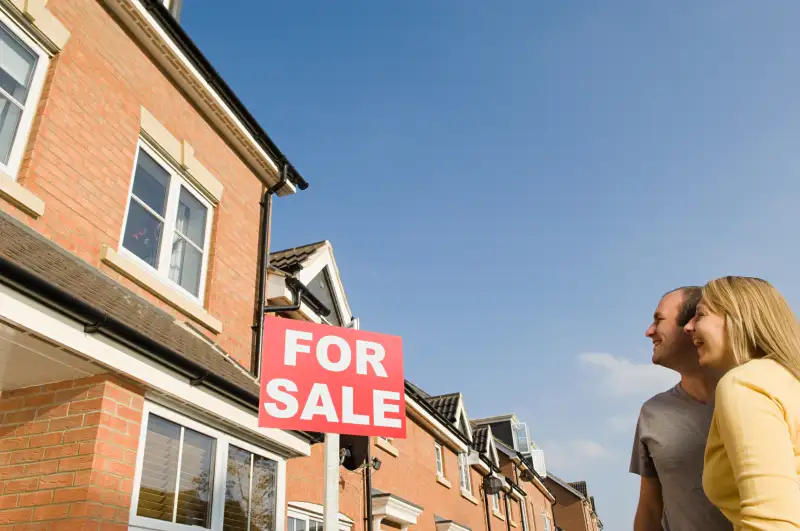 Image Source—Getty Images/Image Source
When it comes to buying a home together, chances are both partners aren't chipping in equally.
Just 41% of couples say they chipped in 50-50, according to a NerdWallet survey, while about 1 in 10 women contributed all, or at least more of the down payment, than their partner.
On average, it took homeowners three years to save up for the down payment. While 42% of millennial homeowners saved individually, each month, to afford a down payment, just 29% of Gen X homeowners did the same.
The report also emphasized the importance of budgeting for a home. While most homeowners couldn't remember how much they socked away each month for their down payment, those who could said they saved more than $1,000 a month for that purpose.
Read More: Home Sales Are at a 9-Year High
Buying a home is becoming increasingly unaffordable: Home prices nationwide reached an all-time high of $231,000 in June. Home prices are being propped up by plummeting mortgage rates, which have fallen to three-year lows. Increasing home costs also indicate confidence in the rebounding economy as a whole. For instance, job growth nationwide increased in June, and consumer confidence has stayed constant even amid the global economic shock in the wake of Brexit.
Those high home prices are perhaps reflected in people's apprehensive feelings toward becoming a homeowner. More than seven in 10 survey respondents said they have fears about buying a home. 35% worry about the financial responsibility of homeownership, while 9% fear the long-term commitment that comes with buying a home with a partner.
The survey, conducted in June, polled more than 2,000 adults and asked questions from how they came up with their down payments to any disagreements they had during the home buying process.