These Are the Best Bargain Beach Towns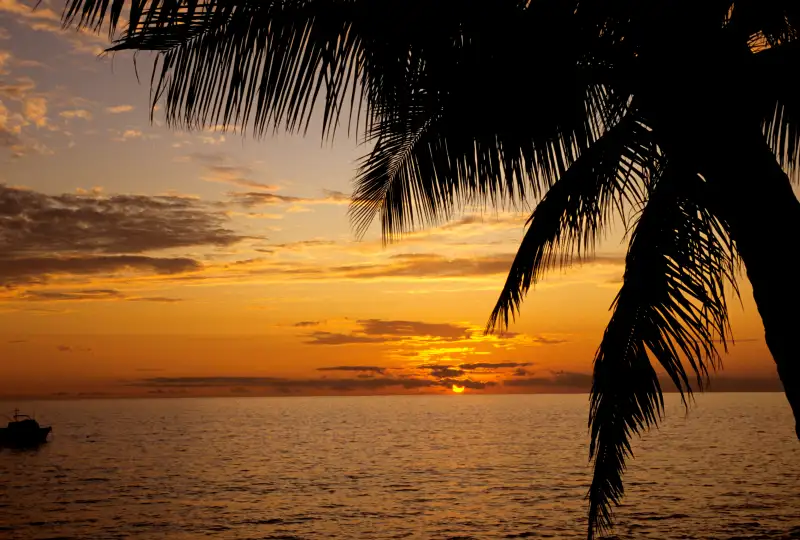 Marka—UIG via Getty Images
It's summer, which means most people are heading to the beach hoping for some fun in the sun. And if you're a frequent beach-goer, you might be thinking it could make more financial sense to buy a home in your favorite seaside spot.
Unfortunately, oceanside real estate tends to come with a hefty price tag. But it could still be possible for you to snatch up a home near the sand and waves without spending a fortune, according to a new report from RealtyTrac. The real estate information company examining more than 1,400 coastal cities with populations over 50,000 to arrive at a list of the Best Bargain Beach towns. The list takes into account average home prices and summer temperatures, as well as air quality levels and the number of criminal offenders living in the area.
Read Next: 3 Tips for Buying a Vacation Home
RealtyTrac noted that many of the places on the list have been slow to recover from the housing downturn. "While real estate close to the ocean tends to be pricier, bargains are still available, particularly in smaller towns off the beaten path," said SVP Daren Blomquist.
If you're on a budget, but still in the market for a summer home, check out these town towns for a potentially affordable buy:
15. Port Aransas, Texas
This city southeast of San Antonio is one of the largest barrier islands in Texas. It has a median home price of $304,570 and a reasonable average temperature of 75 degrees between June and August.
14. Pawleys Island, S.C.
Homes in this town, which sits on a barrier island off the coast of South Carolina and has just several hundred full-time residents, have an average price of $213,500.
13. Kihei, Hawaii
Located on Maui, a house in this Hawaiian city will run you about $437,708. The town is home to a number of research centers, including the Hawaiian Islands Humpback Whale National Marine Sanctuary.
12. Vashon, Wash.
Homes in Vashon, situated on an island in the Puget Sound, average about $451,050. Be prepared for some sweet solitude, though: There are no bridges connecting the island to the mainland.
11. Fort Bragg, Calif.
Known for its picturesque views of the Pacific Ocean, this Mendocino County tourist destination has average home prices of $310,000. It also has a somewhat mild summer temperature of around 67 degrees.
10. Bethany Beach, Del.
This town on the Delaware coast is a popular summer destination. Average home prices of $467,500—one of the highest on this list—may account for why it has a reputation as a quiet town among its shore neighbors.
9. Florence, Ore.
Buying in this city, a midpoint in the state of Oregon, is a steal with average home prices of $217,050. Though logging and commercial fishing make up the bulk of the city's economy, tourism is also becoming increasingly dominant.
8. Madison, Conn.
This city near New Haven was made famous when Bill Clinton gave it a favorable review in his autobiography. It boasts the state's longest public beach, and average home prices of $378,000.
7. Dauphin Island, Ala.
Homes on Dauphin, a barrier island, go for an average of $184,050. The island attracts tourists who seek out its beaches and fishing spots.
6. Emerald Isle, N.C.
Though Emerald Isle has a population of just over 3,000, it can see up to 50,000 visitors during the summer. The average price for a home there is $322,500.
5. Palm Beach, Fla.
Separated from neighboring areas by the Intracoastal Waterway, this South Florida city can see a summer population of up to 30,000. It has the highest average home price of any city on the list, at $497,500.
4. Riverside, R.I.
Riverside became a tourist destination with the opening of Crescent Park Amusement Park, known as the Coney Island of the East. You can scoop up a home in this New England town for about $181,500.
3. Crisfield, Md.
Crisfield, known as the "Seafood Capital of the World," attracts tourists with festivals like the National Hard Crab Derby. The town has recently fallen on hard economic times, though, in part due the declining health of the nearby Chesapeake Bay. The average home price here, the lowest on the list, is $50,559.
2. Mastic Beach, N.Y.
Located on the South Shore of Long Island, Mastic Beach has an average home price of $91,000. It features several marinas and is a popular destination for water activities like sailing and swimming.
1. Keansburg, N.J.
The best bargain town is situated on the Jersey Shore. With an average home price of $71,000, Keansburg is on the upswing; it's part of a revitalization plan that will emphasize its maritime history and downtown area.