GOP Congressman Wants to Kick Harriet Tubman Off the $20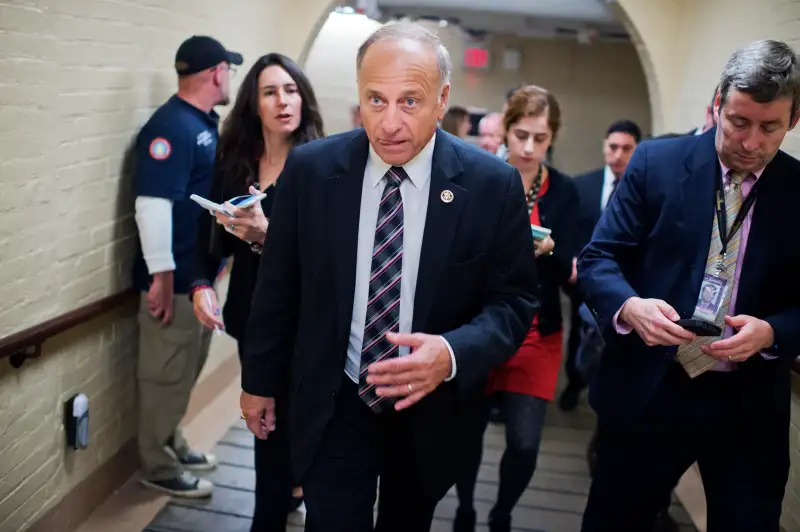 Tom Williams—CQ-Roll Call,Inc.
A Republican congressman has introduced a measure in the House of Representatives to block the planned redesign of the $20 bill that will place abolitionist Harriet Tubman on the front and move President Andrew Jackson to the back.
Iowa Republican Rep. Steve King did not immediately respond to a request from Money for comment on the matter, and it was not immediately clear why King is seeking to block the redesign. King is a staunch and outspoken conservative and supported Ted Cruz in the 2016 presidential election.
According to the Associated Press, King introduced an amendment to a spending bill that would bar the use of government funds to execute a redesign of any Federal Reserve note or coin. The Treasury in April announced plans to move President Andrew Jackson—a slave holder and controversial figure for his role in forcibly moving Native Americans from their homelands in the southeastern United States—from the front to the back of the bill, and place famed abolitionist and slave liberator Harriet Tubman on the front instead.
The Treasury's redesign plans don't stop with Tubman, though as a woman of color her placement on the bill has attracted the most publicity. Alexander Hamilton will stay on the $10, but the back of the bill will be changed to commemorate famous suffragette leaders such as Susan B. Anthony. On the back of the $5, the Lincoln Memorial will be changed to commemorate Martin Luther King's 1963 "I Have a Dream" speech there, as well as Marian Anderson's 1939 performance at the monument.
[AP]