Before Dying, Grandma Shredded $1 Million in Cash to Spite Heirs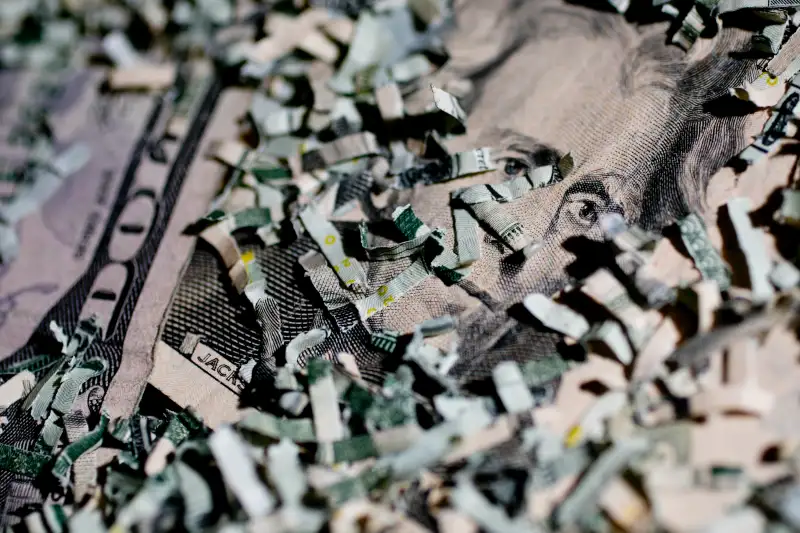 Harrer, Andrew—Bloomberg/Getty Images
They say "you can't take it with you." Well, one Austrian grandmother, realizing that her unspent savings would go to her relatives instead of with her to the grave, decided to shred all her money to spite them.
According to the AFP, after the 85-year-old unnamed woman passed away, some €950,000 in cash (the equivalent of $1.1 million in U.S. dollars) and other savings accounts were discovered on her bed—all cut up into pieces.
Initially, the state prosecutor said that nothing could be done in terms of recovering the money. Now, however, despite the grandmother's apparent intentions, it looks like her relatives will be able to retrieve the monetary value, so long as currency fragments are present and banks are able to validate the origins of the money as legitimate.
"If we didn't pay out the money then we would be punishing the wrong people," the deputy head of Austria's central bank editorialized in the Kurier, the newspaper that originally broke the story. While it's hard to say whether the banker is correct, it sure seems like the grandmother was clear in her intentionality.
Take this a lesson learned: If you want to properly spite your kids after you die—or have any say in what happens to your affairs—make sure you do it right! It's never too early to create a legitimate will and keep it updated.