Your Grocery Bill Is Shrinking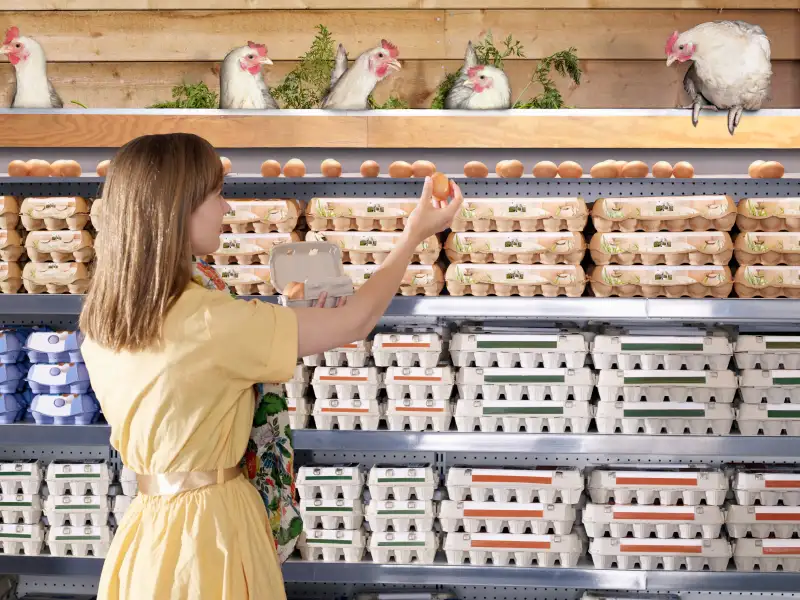 If it seems like you're paying less at the grocery store these days, you could be right.
Food prices have fallen for nine consecutive months in the U.S., the longest decline in costs since the end of the financial crisis in 2009, Bloomberg reported. Before that, food prices hadn't deflated for such an extended period since 1960.
Low oil and grain prices, as well as stiff competition from discounts, have helped keep retail prices down, analysts say. Consumers can see the effects of the price dips all over the country. Albertsons advertised a rare "buy 1 get 1 free" deal on "USDA Choice Petite Sirloin Steak. Meanwhile, Aldi charges just 99 cents for a dozen eggs -- which, a year ago, would have retailed for about three times that price.
Read More: 29 Ways to Save Hundreds On Groceries
Eggs and beef in particular have become extremely inexpensive. "The severity of what we're seeing is completely unprecedented," Scott Mushkin, an analyst at Wolfe Research, told Bloomberg.
Mushkin, who studies local markets, found that prices of a typical basket of groceries in Houston, for instance, has decreased by nearly 5% over the past year.
Falling prices initially helped grocery stores; lower-cost commodities decreased the price tag of meat and boosted profits. However, now markets are pushing down prices to the point that they're eating into their profit margins. Even worse, the problem augmented by stiff competition not only from discount retailers like Walmart, but also online retailers like Amazon.