The Weird Reason Why Gun Ownership in America Is at Its Lowest Point Since the 1970s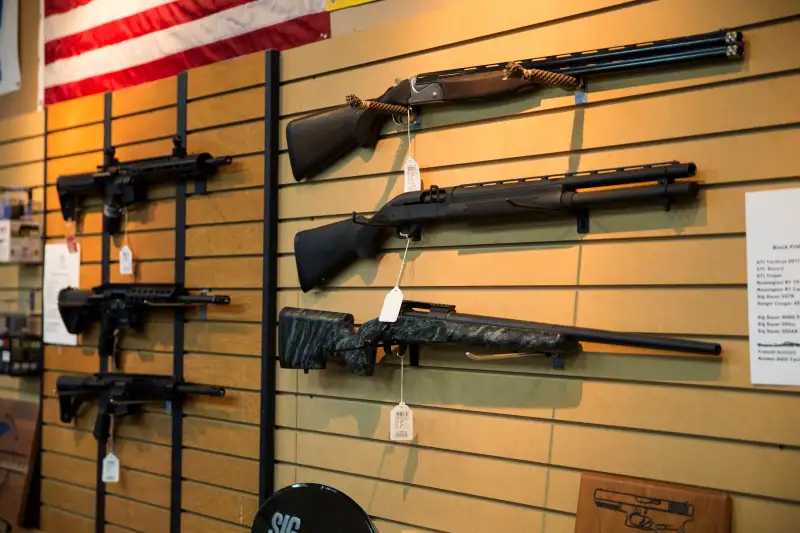 Anadolu Agency—Getty Images
Despite a recent uptick in gun sales, the percentage of U.S. households that own guns is at its lowest level in almost four decades, a new poll has found.
A recent CBS News poll found that 36% of adults either personally own a firearm or live with someone who does–the lowest level since 1978. That's 10% lower than gun ownership rates in 2012 and 17 points lower than 1994's high of 53%.
Meanwhile, gun purchases are at historic highs, measured by FBI firearm background checks, and gun manufacturers are producing record numbers of firearms -- about 4.4 million a year in the U.S. according to the latest count from the Bureau of Alcohol, Tobacco, Firearms and Explosives.
So how can gun ownership be at a record low if sales are up? Because most of the rise in gun purchases comes from existing gun owners stocking up over concerns about tighter gun laws following recent mass shootings, rather than by people buying their first gun, according to the Washington Post. An analysis by the paper last year found that the average American gun owner owns about eight firearms, double that in the 1990s. Similarly, a CBS News poll from March found that about 20% of gun owners owned 10 or more guns.
It's important to note that different national polls often report slightly different results about gun ownership rates. In the 2014 General Social Survey, the gun ownership rate was 32%, while an October 2015 Gallup survey showed a higher rate of 43%, including guns kept outside the home.
Still, most polls report a downward trend in gun ownership. Gallup reported a drop of 10 percentage points since its peak in 1993, while the General Social Survey shows a 20-point drop since the mid-1970s.