Americans Tried to Buy Guns in Record Numbers on Black Friday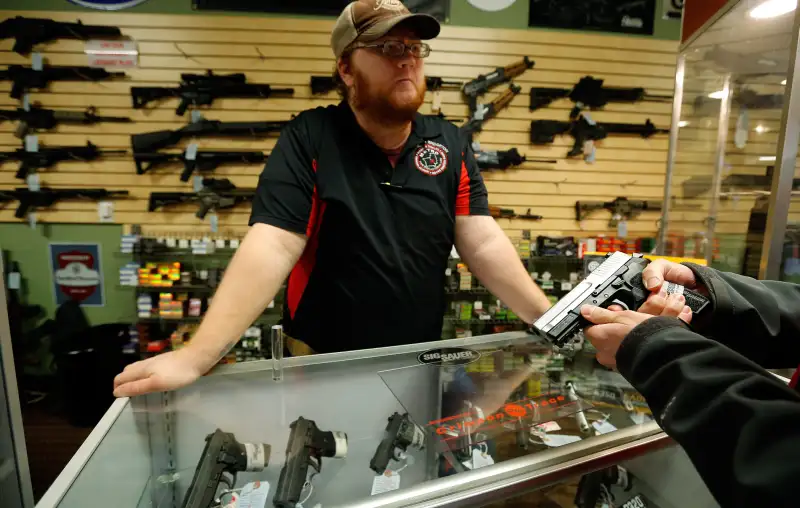 Americans were definitely snapping up big-screen 4K TVs and Star Wars toys on Black Friday, but there was something else we were buying in droves: guns. On Black Friday alone, a record-shattering 185,000-plus requests for background checks were processed, according to the FBI.
On Friday, the Bureau's National Instant Criminal Background Check System fielded 185,345 background checks, the agency said. That's the most ever in a single day.
For that matter, holiday season gun sales are getting to be a common phenomenon. Before Black Friday 2015, the previous high took place December 21, 2012, in the aftermath of the Sandy Hook shooting tragedy, when there were 177,170 checks, according to the FBI. The next highest day for gun sale background checks was on Black Friday last year, when more than 175,000 were processed.
This past Friday was not only Black Friday, but also the day 57-year-old Robert Lewis Dear is accused of opening fire on a Planned Parenthood in Colorado, killing three and wounding nine. It's unclear the degree to which the event affected gun sales that day.


Even without a tragedy, though, record-breaking gun sales typically happen around the holidays, according to FBI data: All but three of the top 10 days for gun sales took place between late November and the end of the year, and all of the top 10 days for gun sales have occurred since 2012.
Read Next: The Biggest Winners (and Losers) in the Black Friday & Cyber Monday Shopping Wars