America's Gun-Buying Binge Is Overwhelming the FBI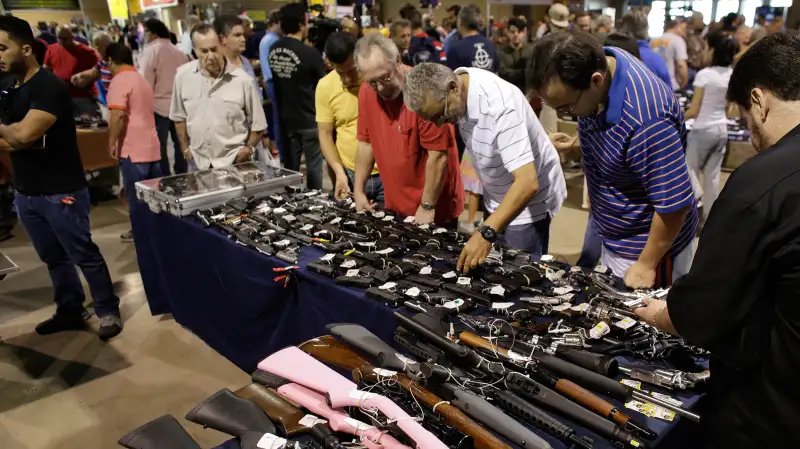 So many people want to buy guns that the government can't keep up.
Americans have been buying guns in spades lately, with a record-breaking 185,345 background check requests filed on Black Friday alone. The month of December and the year 2015 both broke records, and the government is scrambling to stay on top of the paperwork.
According to USA Today, roughly 70 FBI employees tasked with reviewing appeals from people who were turned down for firearm purchased after criminal background checks have had their duties temporarily shifted just to keep up with the flood of new background check requests pouring in every day. The agency's assistant director Stephen Morris called it a "perfect storm" that's been growing over the past several months, and the backlog is only growing.
As part of his gun-control push earlier this month, President Obama laid out a plan to hire another 230 FBI staffers to help process background checks. Although plenty of his proposals aimed at reducing gun violence have been criticized, even Republican lawmakers and the National Rifle Association are voicing cautious support to the idea of adding to the ranks of the overwhelmed National Instant Criminal Background Check System (NICS), the division of the FBI that processes background checks, USA Today said.