8 Eye-Popping Facts About the Money Man Behind the Broadway Hit Hamilton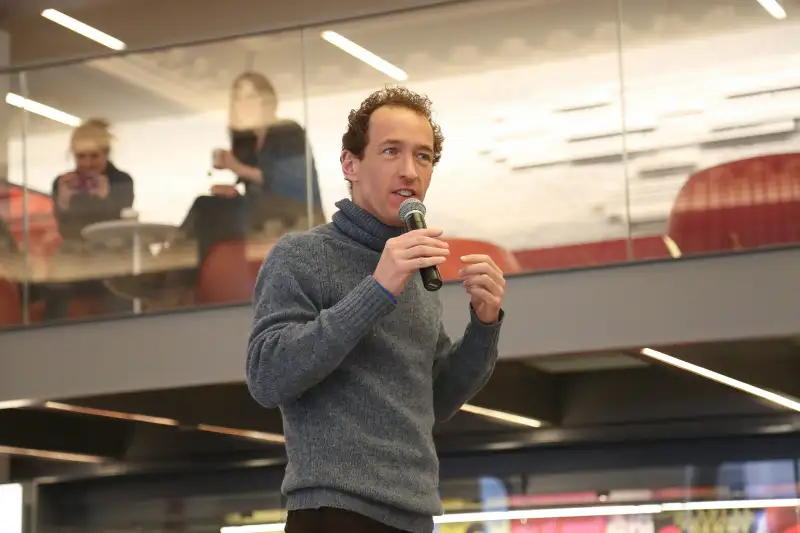 The "CEO" of the smash hit Broadway musical "Hamilton," Jeffrey Seller, knew he was onto something good when he paired up with the writer behind the groundbreaking piece of theater Lin-Manuel Miranda, but he had no idea just how wildly successful it would be.
A gay adopted middle child in a Jewish family in Detroit, Seller grew up poor after his father, whom he calls "a loser," ran the family business—industrial tools—into the ground. He followed his dream of producing theater to New York, where he has been behind some of the most revolutionary productions in Broadway history, like "Rent" and "Avenue Q." Sellers is familiar with success, but, according to a lengthy profile of Seller published Tuesday in The New York Times Magazine, neither he nor the folks who share producer credits with Seller—Sander Jacobs, Jill Furman, and The Public Theater—knew the magnitude of what they were creating.
Here are eight interesting facts about one of the most successful Broadway productions of all time.
Tickets to Hamilton go for between $67 and $477 at official point of sale locations for the production, but tickets on secondary markets like StubHub are going for between $500 and $2000.
The show is currently raking in an astounding average of $500,000 in profit every week.
At this rate, ticket revenues from Hamilton could easily top $1 billion in New York alone.
If ticket sales do top $1 billion, the show will have made $300 million in profit on the $12.5 million put forward by investors.
Profits from Hamilton are divided between Seller, about 100 investors, the nonprofit Public Theater, the creator of the show Miranda and an undisclosed number of others on the creative side, like cast members.
As of early February 2016, the advance for Hamilton—that's the total revenue from ticket sales for future performances—was $82 million, worth almost 400 shows.
Over the next year, 20,000 11th graders at low-income public high schools in New York will see Miranda at a series of Wednesday matinees. Seller is selling tickets to these shows at about half price, the cost of which is covered mostly by the Rockefeller Foundation—students will pay $10 each.
At Seller's request, Miranda agreed after "gentle but persistent prodding" to change the name of the show to "Hamilton." Originally, he wanted to call it "The Hamilton Mixtape."