New Harry Potter Book Is Already a Huge Seller After Only 48 Hours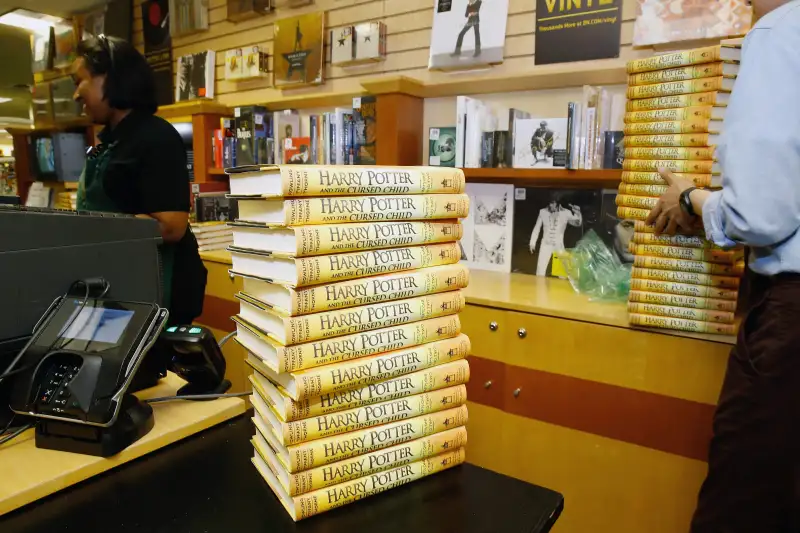 John Lamparski—Getty Images
The title might be Harry Potter and the Cursed Child Parts One and Two, but the newest tale of the boy wizard is a major blessing for booksellers, with a whopping 2 million copies sold in the first 48 hours after its release, publisher Scholastic said Wednesday.
This story, written by Potter creator J.K. Rowling along with John Tiffany and Jack Thorne, is actually a script for the theatrical production of the same name playing in London rather than a book. It doesn't seem to matter to fans, who waited in long lines — many in costumes that paid homage to their favorite characters from the series — to purchase Cursed Child at its midnight release on Sunday.
They've had a long wait; Harry Potter and the Deathly Hallows, the final of the seven-book series, was released back in 2007. Mashable cited Scholastic sales figures saying the series collectively has sold some 450 million books since the world was introduced to Harry, Hogwarts and the rest of the inhabitants of Rowling's fictional world.
Rowling also confirmed this script is the final act in Harry Potter's saga, having seen the boy wizard through Hogwart's and into middle age, where the Cursed Child picks up nearly two decades later, depicting a middle-aged Harry guiding his son through the world of magic.