HBO Says It Fixed Its Gender Pay Gap Because of Reese Witherspoon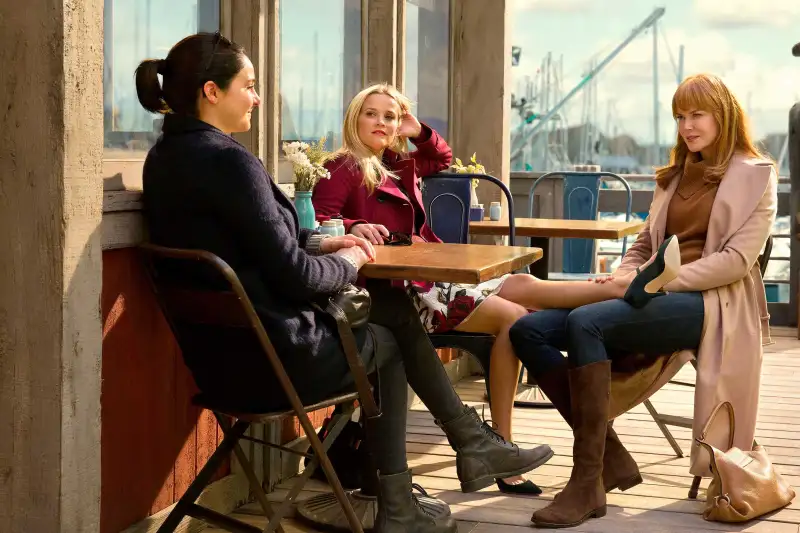 An HBO executive said the company examined and corrected pay disparities at the network — thanks to Reese Witherspoon.
The actor, who stars in and serves as an executive producer for HBO's Big Little Lies, played an instrumental role in HBO's pay parity assessment through her work with the Time's Up movement, created earlier this year by prominent women in the entertainment industry.
Casey Bloys, HBO's president of programming, told The Hollywood Reporter the decision to identify and eliminate any pay disparities came out of "thinking about the movement and some conversations with Reese, who's really at the forefront."
"We've proactively gone through all of our shows," he told the magazine. "In fact, we just finished our process where we went through and made sure that there were no inappropriate disparities in pay; and where there were, if we found any, we corrected it going forward. And that is a direct result of the Time's Up movement."
Witherspoon is one of the high-profile actors who launched the Time's Up movement in response to an outpouring of accusations of sexual misconduct against numerous high-profile men in Hollywood. Witherspoon has long been an advocate for promoted women in Hollywood, giving impassioned speeches about equality and starting her own production company dedicated to making films and shows with strong female leads. Her production company Pacific Standard Films produced Big Little Lies, as well as 2014's Gone Girl and Wild.
"Bring women to the front of their own stories, and make them the hero of their own stories," Witherspoon said in September 2017 when HBO won Outstanding Limited Series at the 69th Emmy Awards.
The Time's Up movement has taken on issues that face women in the workplace beyond sexual harassment. Initiatives within the movement include a legal defense fund for survivors of sexual misconduct, a committee dedicated to filling more boards with women and people of color and raising awareness about the gender wage gap.
HBO is one of several companies that have conducted internal or third-party audits of its payrolls in recent years to eliminate existing pay disparities. Equal pay advocates have said payroll audits are vital for businesses to ensure wage equality, and companies like Starbucks and Adobe have announced the elimination of any pay disparities after conducting payroll audits.
Of course, in Hollywood, massive wage differences can come as a result of the existing fame of an actor or an actor's negotiation tactics. Last month, Left Bank Pictures, the production company behind Netflix's The Crown, came under fire when an executive revealed the Matt Smith, the actor who played Prince Philip on the show, earned more than Claire Foy, the actor who played Queen Elizabeth II. The company attributed Smith's higher salary to his already-existing Doctor Who fame, and Foy's smaller salary due to her newcomer status. Still, fans and critics were still angered by the pay difference — especially since Foy went on to win a Golden Globe and two Screen Actors Guild Awards for her portrayal of the Queen.
In his interview with The Hollywood Reporter, HBO's Bloys addressed this issue faced by networks and production companies when actors come onto shows with different levels of experiences. "But when you get into season two or three of a show and the show is a success, it is much harder to justify paying people wildly disparate numbers," Bloys said, "and that's where you have to make sure that you're looking at the numbers — that they don't end up just on the path they were on from the pilot stage."