Here Is the Best Country to Retire to Right Now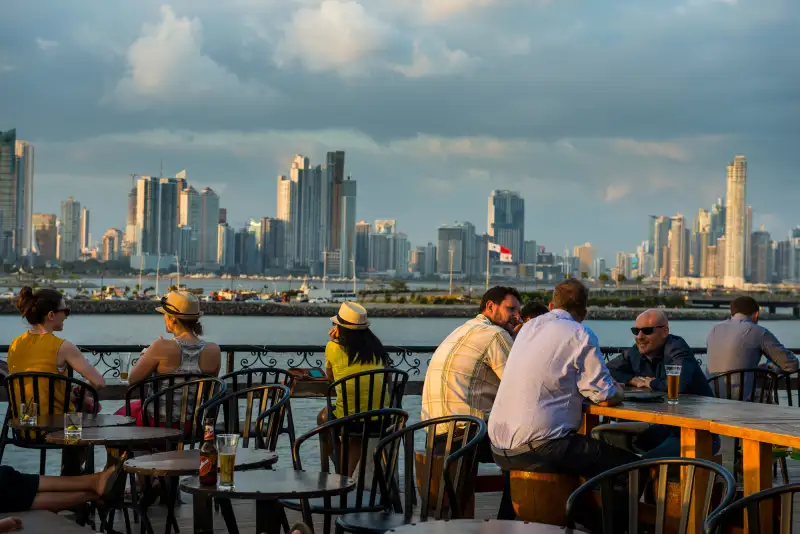 robertharding—Getty Images
Getting close to retirement and thinking about relocating or becoming a snowbird? Then you may want to consider moving farther south than you had envisioned.
This week, Panama was named the top place to retire in International Living's Annual Global Retirement Index. It was the small Central American country's 10th time winning the honor in 29 years, and some of the reasons why may surprise you. Panama is ideal for retirement, thanks to its beautiful beaches and affordable healthcare. But one of the most the convincing reasons to pack your bags is how good your quality of life can be. International Living's Retirement Index uses decades of data measuring factors from cost of living, healthcare and climate to social environment, collected from countries in five continents.
A big reason to seriously consider retiring in Panama is the fact that it's not difficult for retirees to gain legal residency, and you can live comfortably every month on just $1,000 — less than the average U.S. monthly mortgage payment and less than the average Social Security check for retirees, which was $1,413 in 2018. Plus, Panama's official currency is the U.S. dollar, so you don't have to worry about losing money via currency conversion, or constantly doing math in your head.
Many Latin American countries, including Panama, offer pension programs for foreigners, known as "pensionado" programs, which allow retirees from other countries to qualify for Panamanian residency as long as they have proof of a government or corporate pension of at least $1,000 per month (yes, Social Security counts). If you are applying with a spouse or dependent, the number is $1,250, making it one of the cheapest pensionado thresholds in Latin America.
In addition to an uncomplicated path to residency, the tropical paradise boats high ratings in other categories. One of the big benefits of belonging to the pensiondo program is that you qualify for discounts up to 50% for anything ranging from going to the movies to buying airline tickets. Panama also has a stable government and modern infrastructure. Places like Panama City are bustling, cosmopolitan areas, thanks in large part to the Panama Canal and its importance to international trade. Achieving a healthy lifestyle is affordable there, too, thanks to fresh and inexpensive local produce, easy access to beaches, clean air, and a less stressful pace of life.
A word of caution, though: prospective expats often don't realize that relocating in retirement and moving away from your built-in community of family, friends and neighbors means giving up the support systems you had in place for decades.
But you don't have to worry about making new friends if you move to Panama, Dan Prescher, International Living's senior editor, tells Money.
"One of the obvious things that people don't think about, is how easy it is to settle in to," he says, pointing out that North Americans have been retiring to Panama for years. "You can go to a place that's never seen a North American before and it may be fascinating, but if you don't have a built-in support group, it's not as simple. It's one of the easiest places on the planet for a North American to go and retire, and have that big support group of people who have already plowed that ground."
Plus, it's close to the U.S. for those concerned about the distance away from loved ones.
As always, be careful when traveling or moving to unknown locales, no matter your age. The U.S. State Department says Americans should "exercise normal precautions" when traveling to Panama, but certain areas near the Colombian border and the Caribbean coast should be avoided due to drug trafficking and related violence.
If you're not ready to take the full-time plunge? Not to worry. Vacationing in Panama is a blast too, says Prescher, who suggests checking out Coronado or a newly popular destination on the country's Caribbean coast called Bocas del Toro.