Seniors Lose $3 Billion to Identity Theft Each Year. Do This Immediately to Protect Yourself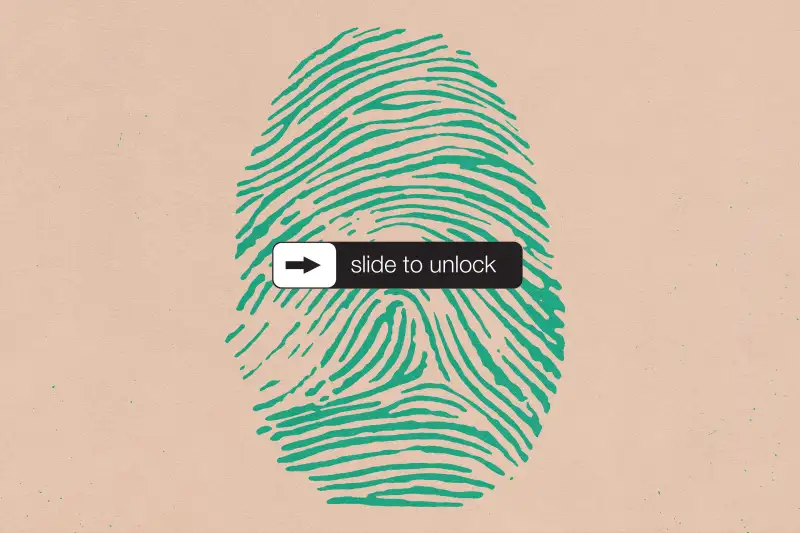 Photo Illustration by Lixia Guo; Getty Images
Identity theft impacts millions of people every year, and older Americans are targeted at higher rates than the rest of the population.
People age 65 and older lose a whopping $36.5 billion to elder financial abuse every year, and almost $3 billion of that money is stolen via identity fraud, according to a study conducted by financial services firm TrueLink. The average amount of money an older adult loses to identity theft over a five year period is $7,633.
"It's a big problem," says Elizabeth Loewy, co-founder of EverSafe, a fintech company that monitors and alerts for fraud. "It's under-reported. It's a common problem, along with other kinds of exploitation."
The most frequent kinds of identity fraud aimed at older adults are opening and closing bank accounts and credit cards in the victim's name, as well as taking out payday loans or car and home equity loans, the study reported. Credit card data obtained in data breaches like the 2017 Equifax hack is also used in identity theft.
Identity theft is hard to identify initially and then resolve once it is pinpointed. It usually takes people about three months to realize their identity has been stolen, says Loewy.
There are all kinds of identify theft, ranging from tax ID schemes to Medicare theft and mortgage fraud. Driver's license theft is one of the most common forms of identity theft, according to credit bureau Experian, which recommends setting up an additional security alert on your credit report if your license has been stolen. Scammers can use driver's licenses to obtain additional forms of identification. Also, licenses contain your date of birth and address, which are two valuable pieces of information required to open a credit card (the other is your Social Security number).
How To Protect Yourself From Identity Fraud
One of the most important aspects of protecting your financial assets is monitoring your depository accounts, such as your checking and savings accounts at your bank, your investment accounts, and your retirement accounts, Loewy says.
Many older Americans believe they are safe from identity theft because they don't use online banking or share personal information on the Internet, but that is a false sense of security. While it may sound counterintuitive, setting up online access to your accounts is actually a form of protection everyone should take, according to EverSafe.
"People get complacent thinking that if they're not online then they're not subject to being taken advantage of," says Howard Tischler, co-founder and CEO of EverSafe. "If you take as an example the Equifax breach, it had nothing to do with people being online. Almost everybody has a credit report whether they go online or not."
You need to set up online access to your accounts so that no one else fraudulently sets one up for you, Tischler says. When that happens, it is referred to as an "account take-over:" someone else gains access to your accounts and sets up the passwords and other information themselves, so you are unable to log into your own account — but the criminal can simply use the new password to log in and take your funds.
Here are the do's and don't's of protecting yourself against identity theft:
Do:
Pay attention to your bills - look for bills for items you did not buy, which could indicate someone has gotten access to your credit card information.
Look out for debt collection calls for accounts you did not open or a loan you never applied for.
Create strong passwords by making them complex and not using personal information like your birthday or your pet's name. Change your passwords frequently and do not use the same one twice.
Review your bank and credit card statements to make sure everything is accurate.
Review your credit report at least once a year (your credit report is different from your credit score, which you should also check regularly).
Freeze your credit report.
Install anti-virus and firewall software on your computer.
Shred any physical receipts and financial statements.
Consider going paperless so you don't receive sensitive financial documents in the mail. Collect your mail every day and place it on hold if you are traveling.
Don't:
Do not give out your personal information (online, in person, or over the phone) just because someone asks for it. Government agencies like the IRS and the Social Security Administration will almost never call you, and even if they do they never ask for money or sensitive information over the phone. If you get a call purporting to be from the government, hang up, find the office's number on your own and call back to verify whether the call is legitimate.
Do not use public Wi-Fi networks to check your email, social media or bank account, as they are often insufficiently secured.
Do not leave any personal information in your car, even if it's locked.
Do not carry your Social Security card with you, only carry documents that list it when absolutely necessary, and never give it out unless you are certain of who you are talking to and why they need it.
If you believe you are a victim of identity theft you can call 877-438-4338 or report it to the Federal Trade Commission here.