A $2 Million Scam by a Former Vanguard Supervisor Is Scaring Investors. Here's How to Protect Yourself — and Your Elderly Relatives Too
Money is not a client of any investment adviser featured on this page. The information provided on this page is for educational purposes only and is not intended as investment advice. Money does not offer advisory services.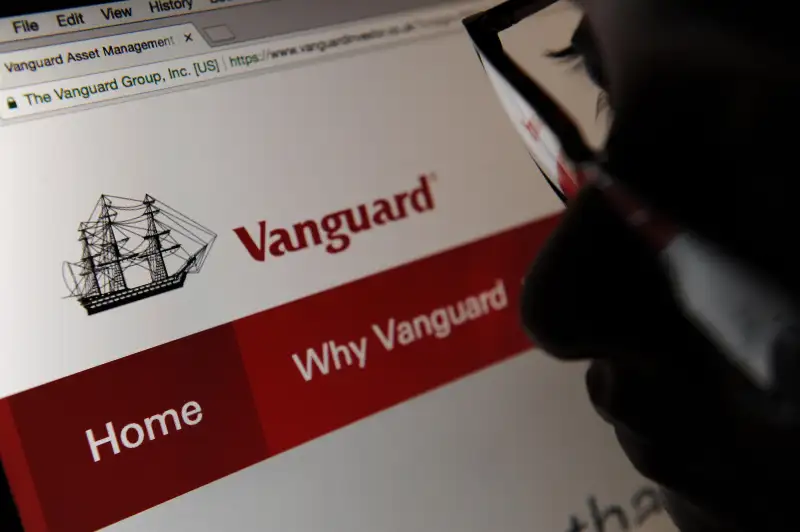 Most people don't expect to ever become victims of financial fraud. But as one recent case at investment giant Vanguard shows, it can sometimes happen even to customers of the biggest, most-reputable organizations.
Earlier this month, a former Vanguard supervisor plead guilty to stealing more than $2 million from dead or inactive customers' accounts before getting found out, according to the Philadelphia Inquirer. The perpetrator used his employees' stolen passwords to draw checks on Vanguard accounts between 2012 and 2014. Vanguard described it as an isolated incident and says it has since made victims whole.
All the same, experts say, investors should take a lesson from the incident – and protect themselves.
"Financial abuse – at the hand of financial services professionals who should be acting as fiduciaries – is a lot more common than you might think," says Elizabeth Loewy, co-founder OF EverSafe, a fintech company that monitors and alerts for fraud. "The most frustrating aspect of these cases are that they go on for long periods of time before they are identified internally."
Theft at Vanguard
On March 14, Scott Capps, of Coatesville, Pa., pleaded guilty to conspiracy to commit mail fraud, two counts of money laundering, and twice filing false tax returns before a U.S. District Judge, the Philadelphia Inquirer reported. Capps left Vanguard in 2014, after 23 years working for the Malvern-based investment giant. Prosecutors say he more than tripled his income for 2013 at customers' expense, with help from his brother-in-law, Lance Tobin, who also plead guilty to taking part in the scheme in 2016.
When investment account holders die or leave their accounts dormant for long periods of time, the money is eventually turned over to state treasurers (although heirs can later apply to get it back). Terms vary depending on the state; Pennsylvania has a three year period.
Capps stole passwords from people who worked for him in order to issue checks from dormant accounts to be transferred to the Pennsylvania state treasury, according to reporting by the Philadelphia Inquirer. Instead, he had the checks mailed to his brother-in-law and others not named in the suit. Tobin and Capps reportedly tried to hide any record of these checks being issued, before using the money to buy several real estate properties – which they have since had to forfeit.
"This was an isolated incident where a former employee took advantage of his job responsibilities to defraud Vanguard," said Vanguard spokesperson Carolyn Wegemann in an interview. "All impacted clients' received the money they were entitled to receive."
She went on to add Vanguard has since added further safeguards to protect clients and their assets.
How to Protect Yourself
Of course, consumers should still proactively try to protect themselves: An important way to do so is by checking that no funds are being withdrawn from accounts without proper authority, says Sally Greenburg, executive director of the National Consumers League. "It's a lot to ask when we all have very busy lives, but yes, you should check your statements."
You have to monitor the accounts of sick and dead relatives or close friends: Family members should get access to passwords and financial information of elderly relatives who don't have the capacity to be vigilant on their own, Greenburg says.