Here's How to Know If You Need a Financial Therapist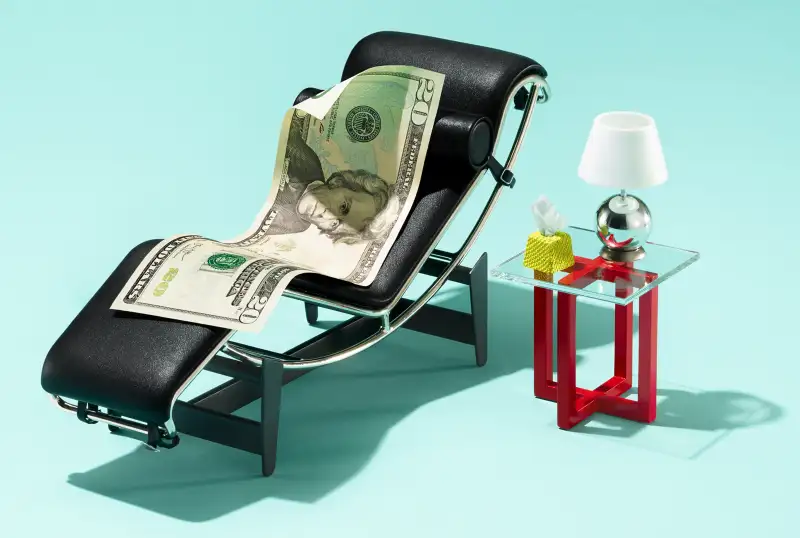 Gregory Reid; prop styling by Renee Flugge
Imagine that you know exactly what you should be doing with your money, but can't quite bring yourself to do it. Maybe you're still giving cash to an adult child who probably should be supporting himself. Perhaps you and your spouse have constant arguments about money. Or maybe you've lost plenty taking risky bets on the market—and now you're taking even bigger chances.
For some problems like these, you could consult with a financial adviser. For others, you might be better served by seeing a psychologist or couples counselor. But a small number of professionals propose you should consult with another type of practitioner: a financial therapist.
Using both psychology and fiscal expertise, financial therapists try to fill a vacuum they perceive between psychologists who are unsophisticated about money and financial advisers who are inattentive to the human side of personal finance.
The field is a tiny one with a brief track record: The five-year-old Financial Therapy Association trade group has 200 members, compared with the Financial Planning Association's 23,000. Anyone can call himself a financial therapist; no license or training is required. So finding a good therapist might be hard, but well worth it for certain types of issues. Here's how to figure that out.
GET UNSTUCK AROUND Money
The aim of financial therapy, says Brad Klontz, a psychologist and financial planner, is "to find out what aspects of your upbringing, your money beliefs, or your relationship with money are causing you distress, sabotaging you, or keeping you stuck."
Therapists, then, try to help you match your actions around money to your goals. Do you have a budget but can't stick to it? Did your financial planner tell you last year to raise your 401(k) contribution, but you still haven't done so? A financial therapist can help you out of your rut. If you and your spouse can't resolve disagreements over supporting aging parents or investing your retirement savings, a therapist can help break the logjam.
What a financial therapist can't do depends on his or her particular background. An investment adviser who has studied financial therapy can't treat psychological disorders or fix your marriage. A psychologist specializing in money issues can't pick investments for your IRA. Amanda Clayman, a social worker and financial therapist in New York City, won't participate in decisions about buying or selling assets. "That's outside of my training," she says.
EXPLORE YOUR Money SCRIPTS
Some financial therapists will delve into your past in sessions reminiscent of psychoanalysis; others assign homework to get you to change your habits. One exercise Klontz suggests is writing down associations with words like "spending," "investments," "power," and "work." Exploring those answers can articulate and help alter what he calls "money scripts," or core beliefs that underlie your behavior around money.
SHOP AROUND CAREFULLY
To find a therapist, start with the FTA's member directory (financialtherapyassociation.org). Practitioners tend to be mental-health professionals, social workers, or financial planners.
Ask potential therapists about their approach and their training. Those who aren't financial planners should have some kind of therapeutic licensure, such as an advanced degree in marriage and family therapy, psychology, or social work. If you're talking to a financial planner and not a counseling professional, look for a willingness to refer you to such a therapist if your problems are beyond her area of expertise.
Also clarify a therapist's limits. Though Klontz, for example, is both a psychologist and a financial planner, he won't handle the same person's therapy and portfolio.
KNOW THE COST
Rates vary widely, but psychologists and social workers charge about $100 to $150 an hour, on par with conventional therapy. Financial advisers tend to charge more. Financial therapy per se isn't covered by insurance, but sessions with a licensed health care provider are covered for diagnosed mental-health conditions. "Anxiety or depression can be an issue," says Maggie Baker, Ph.D., a financial therapist in Wynnewood, Pa. As with couples counseling, though, therapy for two will come out of pocket.
Read next: Are You and Your Partner a Money Match?